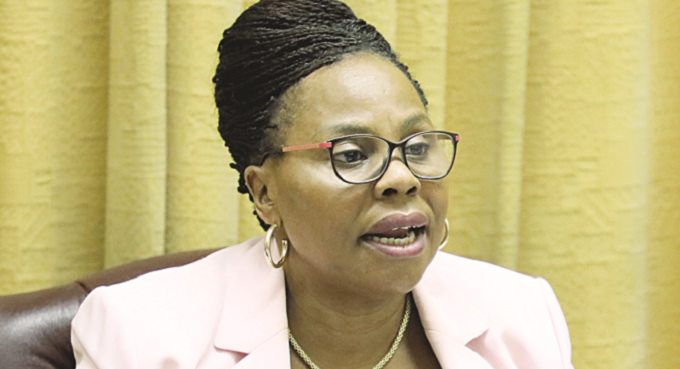 The Sunday News
Vusumuzi Dube, Senior Reporter
THE Zimbabwe Republic Police is profiling  all returning Zimbabweans from neighbouring countries to see that they don't have pending cases in the country.
Giving an update after the sitting of the Ad Hoc Inter-Ministerial Taskforce on COVID-19 on Monday,  Minister of Information and Broadcasting Services,  Monica Mutsvangwa said the profiling of the returnees was to ensure that those with pending cases face the wrath of the law.
Last week the country received a number of ex-convicts from South Africa who were serving various sentences in the neighbouring country.
"Zimbabwe continues to welcome its citizens and legal residents home. In this regard, the Law and Order Subcommittee reported that the Zimbabwe Republic Police is currently profiling returnees in order to identify those who may have pending cases. So far 116 ex-convicts have been profiled," said Minister Mutsvangwa.
She revealed that the Inter-Ministerial taskforce had also been informed that some of the returnees were engaging in acts of violence against each other and on members of staff at quarantine centres while some were escaping from these centers stating measures were being put in place to bring these individuals to book.
The Minister emphasised that the quarantine period was an essential measure which is intended to prevent transmission of Covid -19 from imported cases hence the need for returning citizens to adhere to the quarantine conditions.
"Fellow Zimbabweans, we are in an abnormal situation and I would like to urge our returnees to cooperate with staff at quarantine centres. "Government is advising those at home not to take in loved ones who have not gone through the mandatory quarantine and been cleared by health officials. Doing so is endangering your health, that of your family and your community," she said.
Minister  Mutsvangwa said the Government continued to receive requests from Zimbabweans across the globe who wish to be repatriated back home including citizens in Dubai, Maputo, Kuwait, South Africa, and Namibia with modalities presently underway to help them.
She further revealed the committee is also working with ZUPCO to increase its fleet size in order to cater for the increased number of workers who need public transport, following the easing of lockdown regulations to Level 2.
On the reopening of public exams writing classes and final year college and University students, the Minister said consultation were underway at provincial, district and cluster level with stakeholders on the practical logistics for safe and secure conditions for all examination classes to begin in the shortest possible time.
"The Taskforce also noted that the Ministry of Primary and Secondary Education has come on board in the production of PPEs, another testament of the competency based curriculum.
"The education system has been disrupted and now we have to think and work outside the box to ensure that it does not suffer irreparably and our learners are not disadvantaged," said the Minister.