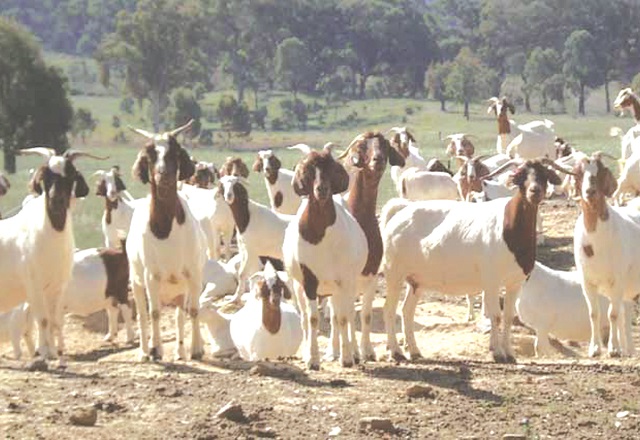 The Sunday News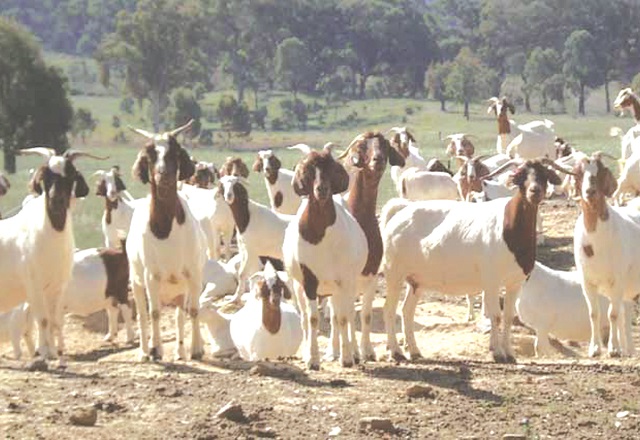 Dumisani Nsingo, Senior Farming Reporter
IN a move aimed at improving the quality of the country's goats, one of Matabeleland region's biggest and renowned livestock farmers Mr Chris Grant has set sights on conducting a stud breeders' production auction sale in December.
Mr Grant through his Mzilikazi Kalahari Red Goat Stud's Nkosi Breeders Club will conduct the country's first ever stud breeders' production sale at Mystiques in Bulawayo on 29 December where 70 goats, which include 65 does (females) and five bucks (males), are expected to be sold.
"The stud breeders' production sale is the first of its kind in Zimbabwe," he said.
Mr Grant who leases two farms in the region one in Matabeleland North and another in Matabeleland South Province has been into goat production for years but started stud breeding in 2013.
A stud in animal husbandry is an establishment for selective breeding of livestock.
"My stud is called Mzilikazi Kalahari Red Goat Stud. I have started a club of breeders whose stock had to pass strict criteria for example a certain number of stud animal, correct record keeping and quality animals as well as correct management skills," Mr Grant said.
He said the breeders club comprises five farmers with an additional two expected to be inducted soon.
"I am inspecting a breeder in rural Beitbridge and another in Kwekwe to join the club. So far there are five of us and I want it to have seven members for now. They will be able to sell their goats under Nkosi Breeders Club and will be given limited numbers to sell," said Mr Grant.
He said selection of goats to be sold at the auction would be strict in an effort to ensure that only those of higher quality are marketed.
"The selection of those animals will be very strict. So only the best are sold on auction for example I will bring 30 females and the group will take out what does not qualify, selection will be done by the other club members," said Mr Grant.
Matabeleland Goat Trust co-ordinator Mr Dingaan Ndlovu said Mr Grant boasts of one of the best breeds of goats in the country and his initiative would go a long way in improving the quality of animals in terms of genetic composition.
"Grant's goats are okay to sell to the community. If they are selling on auction he is setting up a pace towards more reasonable selling in goats which is what we eventually want.
"However, people must understand that he is not a registered stud breeder, neither is he producing under any supervision by Breed Society," said Mr Ndlovu.
Recently the Goat Breeders Association of Zimbabwe said it was worried by the number of individuals in the country who are claiming to be Boer goat stud breeders when none of them have satisfied the stringent international requirements for stud breeders.
Although there are many people who are into Boer goat breeding in Zimbabwe, none of them is certified by the Zimbabwe Boer Goat Society as a boer goat stud breeder.