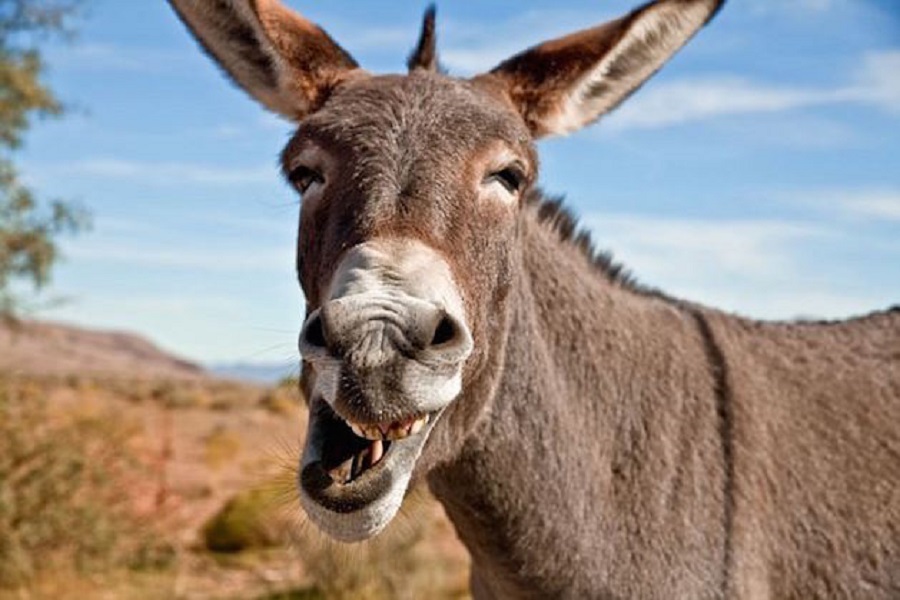 The Sunday News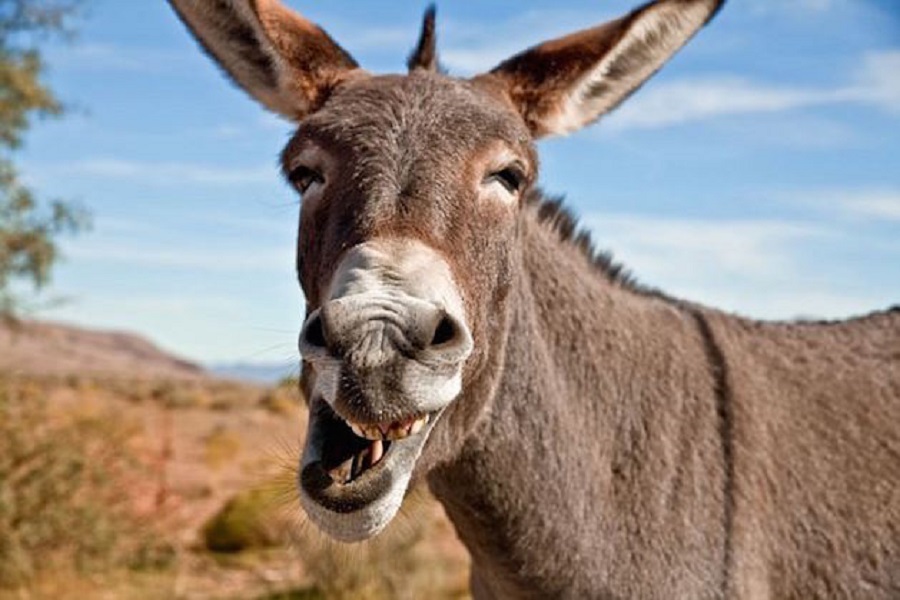 Dumisani Nsingo, Senior Reporter
A BULAWAYO-BASED company, Battlefront Investments has started constructing a $150 000 specialised state-of-the-art donkey abattoir that will have a capacity to dress more than 70 animals per day.
The abattoir, located in Waterford suburb is expected to come on line by the end of the month and will be the first in the country. Battlefront Investments managing director, Mr Gareth Lumsden said the company has already started buying donkeys which will be slaughtered in the next three weeks. Battlefront Investments also owns four butcheries, three in Bulawayo and one in Victoria Falls.
"I think we will have finished (constructing the abattoir) maybe in two or three weeks' time and we should start slaughtering. That abattoir is for the slaughtering of donkeys," said Mr Lumsden.
Sunday News toured the facility which is almost complete while final touches were being put on processing rooms for meat and offals. Mr Lumsden said the company would adhere to the regulations pertaining to the buying and movement of livestock.
"Nothing really has changed in terms of how the animals will be dealt with. It will be the same as if you are buying cattle, sheep or goats but if you get to a particular area if you are buying cattle, goat or sheep you need to get police clearance. You still have to get a Department of Livestock Veterinary Services movement permit. You still have to seek with a particular council, if there are funds to be paid to the respective council. All of that is being done, it's in place and we should be good to go in a couple of weeks," he said.
He said the company got the nod to construct the abattoir from relevant authorities.
"Obviously before we started we had to consult with various ministries and we got the blessing of various ministers. When we first applied to the various ministries we consulted with the local veterinary officials and inspectors at Cold Storage Company . . . ," added Mr Lumsden.
He said the company was looking forward to inviting a senior Government official to officially open the abattoir.
"We have already started buying (donkeys) around the country as far as Gokwe, Plumtree, Gwanda and in between Gweru. Our target market is the Asian market of which I have even employed some Asian people, Chinese people in particular. We have already procured the market for that product," said Mr Lumsden.
However, he could not say how much they were buying the animals for. The company expects to export donkey meat as well as its offals and hides. He said the development was also to take advantage of the closure of the donkey abattoir in Botswana. Botswana suspended export licences for the animal products three months ago. This was after villagers had complained that they were losing their donkeys to thieves who were selling the animals to the abattoir.
Mr Lumsden however, acknowledged that the country's donkey population was low but was optimistic the company's export business would be viable.
"At the moment the number of animals that are out there are quite few. The conditions of those animals we are buying and have bought are in terrible conditions. You find that they have broken legs, there are sores on animals from beatings, usually they are draught animals. The condition is not that great."
Mr Lumsden said the company was mainly targeting buying "old" donkeys and those in a bad state.
"I think we should start taking all the old, sickly type that isn't breeding any more. The guys that are out buying at the moment are giving some awareness to the people to say it's obvious they should do the Maths for themselves to say if there is a market for this, then we need to look after our animals, maybe start to breed them," he said.
Mr Lumsden said there was nothing sinister about eating donkey meat except that it was more of a culture shock in Zimbabwe.
"We are targeting China in particular, it is a delicacy there. They eat the meat but the important part is the skin . . . there are 1,8 billion Chinese people and I don't see anything wrong with them, they eat almost anything," he said.
However, contacted for a comment, Industry and Commerce Minister Dr Mike Bimha said he was not aware about the abattoir and its plans to export donkey meat.
"I'm not aware of that. I think you can try to get hold of the Ministry of Agriculture (Mechanisation and Irrigation Development) since they are the ones that deal with livestock," he said.
Agriculture, Mechanisation and Irrigation Development Deputy Minister Paddy Zhanda who is responsible for livestock production acknowledged that he had heard of the development but will get to know more once construction is complete.
"I'm not sure how the business will go because it takes longer for a donkey to grow as compared to other forms of livestock. After all we don't have a big population of donkeys. Countries with a huge population of donkeys are Botswana and Namibia. In actual fact in Namibia donkeys are left to roam in the wild. We will get to know of the abattoir when it's complete as we are the ones that will inspect it," said Dep Minister Zhanda.
Nonetheless, Lupane Youth for Development director Mr Alfred Sihwa said the licensing of the donkey abattoir was likely to give rise to theft cases.
LUYD is an organisation which promotes the welfare of livestock especially donkeys through its links with an international charity organisation, The Donkey Sanctuary.
"Donkey welfare is not taken seriously. Owners are not taking care of their donkeys as they don't regard them as animals of value and worth. So if an abattoir is constructed and is licensed, I think there is going to be a bad scenario whereby donkeys will be stolen and taken to the market randomly because this is an animal which is of no value. We have previous situations whereby people were buying donkeys in Beitbridge and they were given to lions across the border in South Africa. The individuals were buying the donkeys for as low as R200 and this led to donkeys being stolen in Beitbridge until some authorities like the District Administrator intervened," said Mr Sihwa.
Nonetheless, there are a number of African countries with licensed donkey abattoirs. Recently a $6 million Chinese-owned donkey export slaughterhouse was opened in Kenya and it is one of the three to open in Kenya in the last 18 months. Since the opening of the abattoirs, which processes hundreds of donkeys a day, the price of an adult donkey in that country has soared to between $90 and $130 from $40 in less than two years.
Tanzania is the latest country to help halt the trade in donkey skins for traditional Chinese medicine by closing down all of its donkey slaughterhouses in July.
The decision by the country's government department, the Ministry of Agriculture, Livestock and Fisheries, was welcomed by The Donkey Sanctuary, the international charity currently campaigning for an immediate halt to the trading of donkey skins to produce the traditional Chinese product called ejiao, according to media reports.