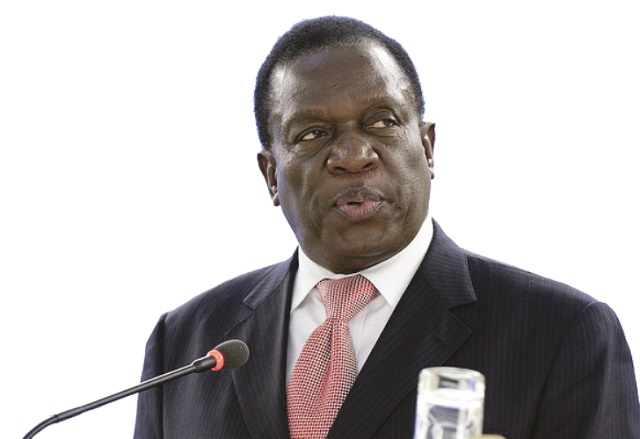 The Sunday News
Business Writers
Zimbabwe offers a lot of opportunities for investors but will have to sort out its policies in a way that boosts confidence, local and international investors have said.
This comes as changes in the country's political leadership has ignited investment inquiries and interest that could finally kick-start the perennially faltering Zimbabwean economy.
A number of investors are circling over the country in anticipation of an investor friendly environment under the presidency of His Excellency Emmerson Mnangagwa who was sworn in on Friday.
Zimbabwe's once mighty industrial base has wilted over the years as investor flight hit the economy at the turn of the millennium due to a myriad of reasons. But in his first public appearance on his return to Zimbabwe, President Mnangangwa said he was being inundated with messages from potential investors who are expressing their willingness to play a part in growing the Zimbabwean economy.
"We want to grow our economy, to have peace in our country, we want jobs, jobs, jobs in our country," said the President in at the Zanu-PF headquarters on Wednesday evening.
"We need, also, the cooperation of our neighbours in SADC, we need the cooperation of the continent of Africa, and we need the cooperation of our friends outside Africa. That we shall achieve, I am already receiving messages of cooperation and support for us to grow our economy"
Speaking in an interview on regional television station CNBC Africa, Ted Galante, Managing Director of the Zimbabwe Mortgage Company, said the southern African country has enormous opportunities one of which is the spirit of the people of Zimbabwe as well as the enormous natural and human resources.
"This is a country that's been dying to grow and join the rest of the world it seems Zambia came up, and eclipsed it, and passed it, to its humiliation, and that's a situation that simply is not going to obtain (for long). So yes, I would encourage people to come now to take a good look to assess the situation themselves," said Galante.
Galante was, however, a bit cautious saying: "Now may not be the time to rush in and invest (in Zimbabwe) but now is certainly the time to come down and do your due diligence if you are going to invest," Galante said.
"If certain things are done and certain signals are sent particularly around the reversal of disastrous policies, I think that will send a major signal. The road will be difficult but it's not an enormous problem, this is a "fixable" problem," he said.
On the use of bond notes, Galante said: "There is need for the imposition of a Currency Board and a managed decline of the zollar (dollar) because it is just fiction to say that one US dollar is equal to one bond note.
"I think it's time some sort of sensible structures be put in place backed by the international community to manage an orderly devaluation so that Zimbabwe can get back on a fiscal footing in order to compete."
Looking at investment opportunities in the country Galante said in the natural resources space, the indigenisation policy was disastrous as it was crafted so as to keep people guessing and keep them on the back foot.
"What I suggest is that what needs to be done is the reversal of that policy and replacement of that with a proper empowerment policy that is transparent and makes some sense. So mining resources are enormous, timber resources, huge," said Galante.
"The second thing they can do is to fix the land reform legislation, which has resulted in a loss of agricultural revenue. Zimbabwe has amazing farmers, amazing farms and amazing farming technologies and I think there is huge opportunities in agriculture.
"I think there are opportunities in finance and a lot of opportunities in tourism. The Victoria Falls has a brand new airport and that's a game changer for the Falls and for that area and I think we will see a lot of opportunities and I think we will see a lot of people wanting to come in."
Meanwhile, in a separate interview on CNBC Africa, Alexander Forbes Group CEO Andrew Darfoor said: "What investors are looking for is certainty, clear policies and a willingness to engage in business."
Darfoor whose company has operations in Zimbabwe said: "There is no doubt that Zimbabwe has great natural resources, a highly skilled workforce, and a young population. So it has all the ingredients for success so will be open to engage with authorities in Zimbabwe on how we can continue to engage in that country. The longer term issue is about stability, confidence and certainty so those three words are critical," said Darfoor.
Britain was quick to congratulate the people of Zimbabwe in charting a new path and pledged to support the country's economic turnaround quest.
In a message that is sure to give confidence to British investors, Prime Minister Theresa May, described events of the past week as, ". . . the opportunity to rebuild the country's economy under a legitimate government."
Her sentiments were echoed by her Government's Foreign Minister, Boris Johnson, who on Tuesday twitted that, "Today is a moment of hope for the people of Zimbabwe. The UK will support them."
Botswana President Ian Khama, whose country boasts of one of the Sadc region's most stable economies after South Africa, said investors will be falling over each other in the new dispensation in Zimbabwe.
"Zimbabwe has got the potential to being an economic powerhouse . . . It won't take that long to bring it up again because there is so much potential, the people are so innovative and hard working.
"I am sure investors will be tripping over themselves to come back into that country and I think in a very short space of time if he (President Mnangagwa) can demonstrate to investors and the people of Zimbabwe the confidence that they have achieved stability in that country, I think in a very short space of time there will be a turn around," said President Khama.
The European Union and the world's largest economy, the United States of America, also welcomed the new order and said it stands ready to play a part in helping Zimbabwe achieve prosperous future.
The prospects for enhanced economic development augurs well with the Zimbabwe Defence Forces' call which last week noted that it was concerned with social and economic suffering that had besieged the country due to the negative influence coming from rogue elements around former president Mugabe. —BusinessWeekly.