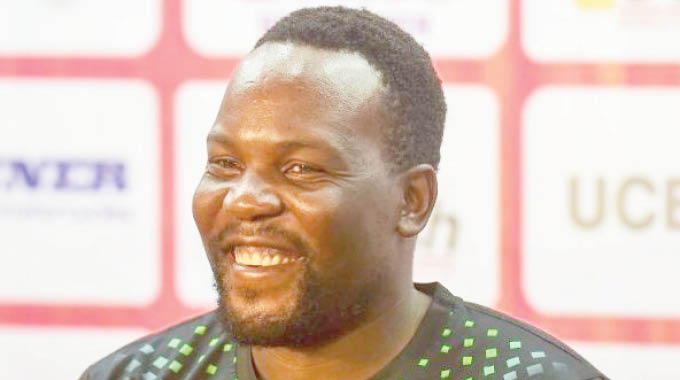 The Sunday News
Mehluli Sibanda, Senior Sports Reporter
AFTER being granted permission to send the senior men's cricket team to Pakistan for a limited overs series next month, Zimbabwe Cricket (ZC) will soon be dispatching an advance party to the Asian country to check on the state of preparedness to host the Chevrons.
ZC announced last Wednesday that they had been granted permission by the Government for the Chevrons to embark on the trip. Hamilton Masakadza, the ZC director of cricket said they are sending a delegation to check on a number of issues which include security and Covid-19 protocols. The Pakistan Cricket Board has approached their English and Wales Cricket Board counterparts on assistance in creating a bio-secure environment.
"We are sending an advance party to Pakistan, security, medical and operations to check on the situation and do a report,'' Masakadza said.
In terms of the number of players, Masakadza pointed out that the number should be about 20 because of Covid-19 and to cater for the two formats. On the final squad announcement, Masakadza indicated that they will take as much time since the players have not had much cricket, with the team to depart around 20 October.
"We are definitely taking more players than the usual 15, with Covid-19 you need extra players, so we are taking between 18 and 20. We will try to push it as far back as possible since the players haven't had cricket, they are playing some practice matches together. Departure day is around 20 October,'' Masakadza said.
There were reports indicating that Zimbabwe are taking a squad of 32 players but Masakadza said that is not correct as that is likely to be figure for the whole delegation. Coach Lalchand Rajput is still in India where he has been when most countries went on lockdown, with ZC making plans for him to join the team in camp. ZC are also hopeful that the Indian will be granted a visa to enter Pakistan despite frosty relations between the two Asian countries.
"We are making plans for him to come to Zimbabwe, he will be coming to join up guys in camp."
As part of Covid-19 protocols, the Zimbabwean delegation and squad will undergo two Covid-19 tests, within a space of 48 hours, prior to their departure from Harare, while the second tests will be conducted as soon as they arrive in Pakistan.
Zimbabwe will face Pakistan in three One-Day Internationals and same number of Twenty20 Internationals. The ODI matches, which will be part of the inaugural ICC Cricket World Cup Super League, are scheduled for 30 October and 1 and 3 November while the dates for the T20I series are 7, 8 and 10 November. All the matches will be played behind closed doors.
A squad of 25 players got into camp in Harare last Tuesday with a provisional squad of 25 players. Another player, Blessing Muzarabani is expected to be part of the squad for Pakistan having agreed terms with ZC to make a return to the international cricket scene, two years after he turned his back on representing the country of his birth for a county contract at Northamptonshire on a Kolpal deal. Muzarabani is expected to join his teammates in Zimbabwe before they leave for Pakistan.
— @Mdawini_29