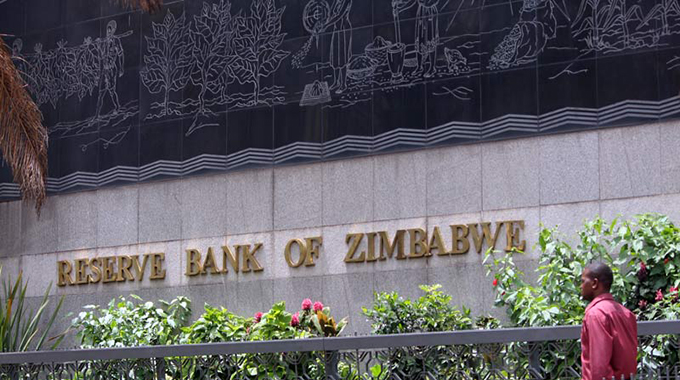 The Sunday News
THE Reserve Bank of Zimbabwe (RBZ) is working on a framework that will guide the country's financial sector to adopt sustainable green financing principles in line with global trends.
RBZ deputy governor Dr Kupukile Mlambo said this in his official address at the Sadc Development Finance Institutions Network (Sadc-DFIs) conference, which ends today here.
The conference started on Monday. It is a forum for chief executives of Sadc-DFIs under the banner of Sadc Development Finance Resource Centre (Sadc-DFRC), which has membership of 41 DFIs in the region.
Dr Mlambo said central banks in the region should come up with environment friendly options for finance institutions in light of global warming and climate change affecting the globe.
ALL SHARE
The All Share index lost 1.03 points 0,54 percent to close at 189.60 points. Old Mutual Limited led the movers by $0,2289 to close at $13,5000, Cassava Smartech lost $0,0446 to close at $1,6993 and Econet was $0,0422 weaker at $1,7016. First Capital Bank Limited also declined by $0,0070 to $0,0800 and Delta was $0,0062 down at $3,598.
Trading in the positive; RioZim Limited gained $0,1500 to end at $2,0000, Hippo Valley Estates Limited rose by $0,0950 to settle at $2,1075 and SeedCo International Limited was $0,0375 stronger at $1,65. Other counters to advance include SeedCo Limited which increased by $0,0271 to settle at $1,6496 and Nampak Zimbabwe Limited which put on $0,0225 to close at $0,3225.