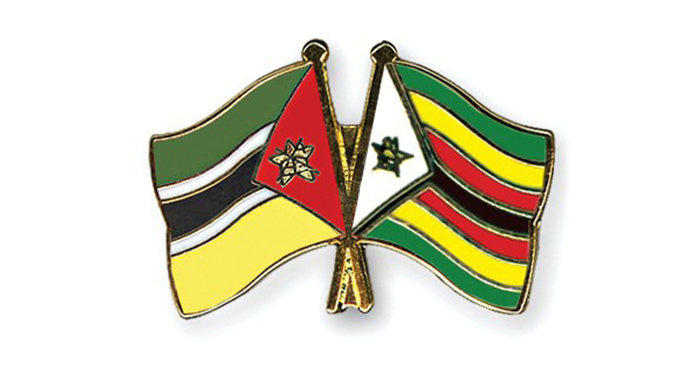 The Sunday News
Harare Bureau
ZIMBABWE and Mozambique have agreed to revive the Joint Permanent Commission (JPC), which had been inactive for about eight years between the two countries.
The JPC is a signed agreement between two countries for periodic high-level conferences on matters of mutual interest.
Speaking after meeting Mozambique President Filipe Nyusi at State House in Harare yesterday, President Mnangagwa said his administration had seen it fit to revitalise the platform of engagement between the country and its neighbour.
President Nyusi was honouring an invitation extended to him by President Mnangagwa on the sidelines of the SADC Double Troika summit in Maputo on 27 May.
"He (President Nyusi) flew from Chimoio this morning just to have a chat with me, we covered many things but most importantly we felt that the Joint Permanent Commission between Zimbabwe and Mozambique which last met as far back as 2013, should now be resuscitated going forward.
"He also briefed me about the security situation there," said President Mnangagwa.
Zimbabwe and Mozambique share a long history which dates back to the liberation struggle where some nationalist freedom fighters received training in the neighbouring country.
Post-independence, the two nations have maintained cordial relations which have resulted in trade running into hundreds of millions of dollars per annum.
President Nyusi said he intends to make visits to Zimbabwe a regular occurrence.
"I believe I have to come here more times on Saturdays or Sundays. We discussed a lot including economic issues, some of which will be discussed in the Joint Permanent Commission which President Mnangagwa spoke about," he said.
President Nyusi also briefed President Mnangagwa on the situation in Cabo Delgado province, northern Mozambique where Islamic insurgents recently carried out acts of violent terrorism resulting in the death of dozens of people following an attack on the town of Palma.
"This must always be discussed because it is a problem facing our people. We are exchanging views, you will remember we had a Sadc Double Troika summit in Maputo and we are planning to have a meeting again this month," he said.
An extraordinary Sadc summit will be convened in Maputo on June 20 to further discuss the security situation in Cabo Delgado.
Zimbabwe and Mozambique have a lot in common.
In 2019 they were both hit by Cyclone Idai which largely affected Chimanimani and Beira respectively.
They also have strategic gas resources which may potentially turn around their economic fortunes.
Joint Permanent Commissions have been a central aspect of Zimbabwe's re-engagement agenda with the Second Republic keen to establish ways in which it can collaborate with other countries.
Zimbabwe has running JPCs with Malawi, Rwanda, Zambia and South Africa among other countries.
The JPCs seek to deepen bilateral ties to achieve mutual development benefits and strengthen relations.
Also at State House were Foreign Affairs and International Trade Minister Dr Fredrick Shava, Defence and War Veterans Affairs Minister Oppah Muchinguri-Kashiri and Zimbabwe's incoming Ambassador to Mozambique Victor Matemadanda.