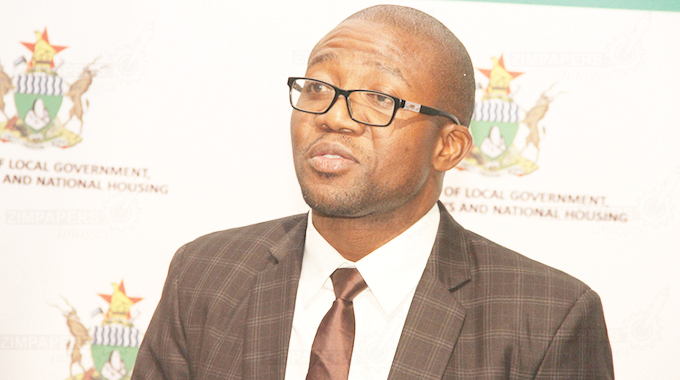 The Sunday News
Judith Phiri, Business Reporter 
ENHANCED support and strengthened partnerships have been viewed as some of the key solutions to address limited participation of Landlocked Developing Countries (LLDCs) in the blue economy, as they lack direct access to seaports and freedom of transit. 
Zimbabwe is one of the landlocked countries which is very much part of the discourse on the health of the ocean and is equally concerned as the ocean provides all with vital services and products. 
Speaking at the recently-ended United Nations Ocean Conference, which was being held in Lisbon, Portugal from 27 June to 1 July, Environment, Climate, Tourism and Hospitality Industry Minister Nqobizitha Mangaliso Ndlovu said LLDCs participation in deliberations and meetings related to the blue economy and the implementation of Sustainable Development Goal 14 was also relatively low. "While 20 LLDCs have ratified the UN Convention on the Law of the Sea; the overall participation of LLDCs in the Ocean economy remains low. 
LLDCs participation in deliberations and meetings related to the blue economy and the implementation of SDG 14 is also relatively low. Only a few LLDCs have merchant vessel fleets," he said. 
The Minister delivered the speech on behalf of the Group of LLDCs representing the Chair of the Group of LLDCs. 
Minister Ndlovu said the limited participation of LLDCs in the blue economy may be attributed to several reasons that include limited knowledge particularly on the rights and potential benefits, limited resources and capacity. 
He said LLDCs were faced with competing priorities necessary to achieve sustainable development among other challenges. 
"To address challenges faced by LLDCs, we are of the view that there is a need for enhanced support and strengthened partnerships. Partnerships between LLDCs and transit countries are important to facilitate smooth access to the sea through improved and efficient transit transport systems, enabling legal environment and institutional arrangements." 
He said there was a need to enhance regional integration and co-operation including through coherent development of regional infrastructure and harmonised regional policies to improve transit transport connectivity and ensure common regulatory policies, border agency cooperation and harmonised customs procedures.