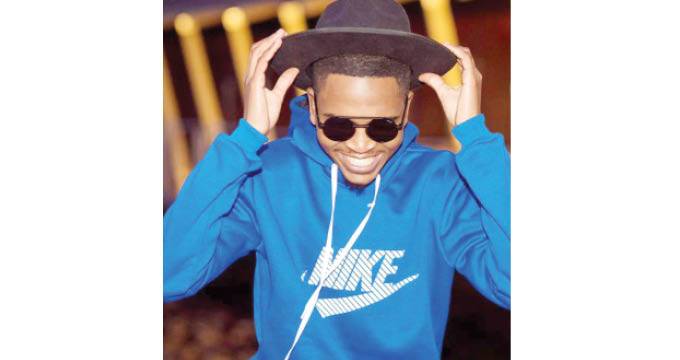 The Sunday News
Nigel Siziba, Sunday Life Reporter
Ukraine-based Zimbabwean music maestro Courage Dhuku aka Ceeblazer is one of the fast rising stars based in the diaspora.
The 23 year-old rose to fame through his hit song with Stunner, a track entitled Jibilika and also with Tocky Vibes in Mazezuru, since then he has not stopped pushing his career to the next level.
In an interview with Sunday Life, he said despite being a musician he is also a student of University of Wales and Alfred Noble.
"Besides doing music I am also a student studying towards my Honours degree in International Relations with University of Wales and Alfred Noble," said Ceeblazer.
The artiste said he ventured into music at a very tender age and he gained momentum at high school.
"I started music when I was still a little boy, at high school. I used to sing in Scripture Union and in the school choir. I remember at A-level when I was in Oriel Boys' High I formed a school choir as the school did not have one and I did my first recording in 2013," he said.
His hard work has seen him attract some big names and many promoters but he always turns offers down.
"What I can say is that I have received a lot of invites from different promoters, but unfortunately I did not agree due to work and school," he said.
He recently dropped a well-worked video for his song Zhebelebe which is already making waves online.
"My new video is called Zhebelebe (dance like never before), I felt like people need to dance and relieve their stress and this song has been well received and in only five days it had 75 000 views, he said.
He added that fame is not his primary mandate in music.
"Basically, I don't sing for prominence but my target is to be international and connect people of different backgrounds through music," said Ceeblazer.
The Afro-pop artiste also hailed the support he has received in the foreign land.
"My music is loved here and I am actually currently working with one of the best Russian artistes on a collaboration which will be out soon," he said.
@_sizibanigel