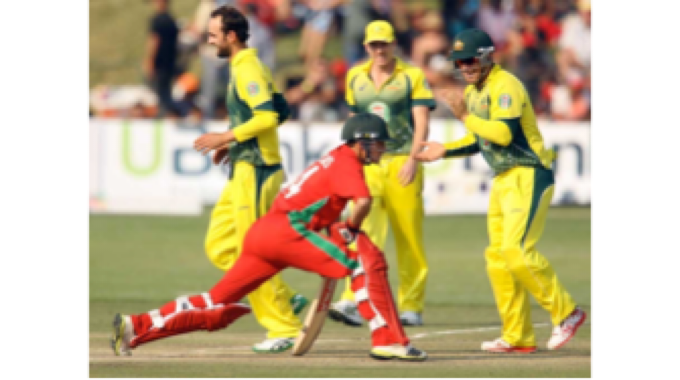 The Sunday News
Mehluli Sibanda, Senior Sports Reporter
ZIMBABWE will not be heading off to Australia for three One Day International cricket matches in August, with that tour postponed because of the coronavirus pandemic.
Cricket boards from both countries have agreed that looking at number of factor, which include the short duration of the series, the significant bio-security measures that would need to be implemented prior to August as well concern for the health and safety of players, match officials and volunteers.
Nick Hockley, the Cricket Australia interim chief executive officer said while they were disappointed, them and Zimbabwe Cricket are in agreement that the postponement is to the benefit of everyone involved.
"While we are disappointed to postpone the series, CA and ZC agree that in the best interest of players, match officials, volunteers s well as our fans, that it is the most practical and sensible decision,'' Hockley said.
CA and ZC in the meantime continue to find alternative dates for the three-match series to take place on.
"We are committed to working with Zimbabwe Cricket on alternative dates to reschedule."
Givemore Makoni, the ZC acting managing director said while they were thrilled by the prospect of taking on Australia, postponing the visit to Down Under is the only choice in the prevailing state of affairs.
"We were excited about facing Australia but, given the circumstances, deferring the tour was the only option,'' Makoni said.
A number of international cricket engagements have been postponed due to Covid-19.
Zimbabwe had to put on hold the visit to the country by Ireland in April while India will also not be coming to the Southern African country in August for what would have been a revenue generating tour for ZC.
Subject to approval by the Government, ZC are planning to host Afghanistan at the end of July.
@Mdawini_29