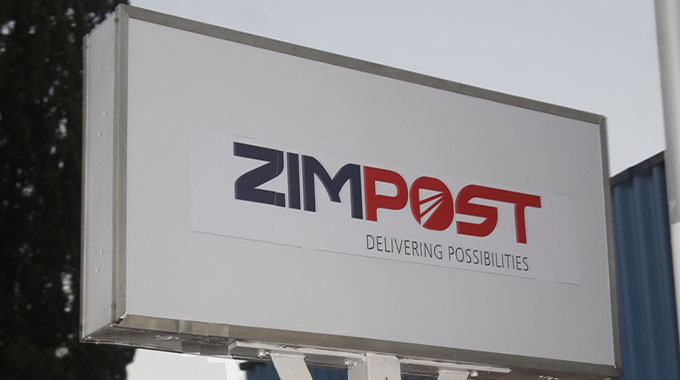 The Sunday News
Dumisani Nsingo, Senior Business Reporter
STATE-owned postal and courier services company, Zimpost is optimistic its privatisation drive will play a huge part in spurring its infrastructural development projects and maintaining its status as a going concern.
Zimpost acting managing director Mr Sifundo Chief Moyo said the company was premising the growth of its property portfolio, Post Properties on its imminent privatisation. The company has put in place a five-year strategic infrastructure development plan for the period 2019 to 2023. As part of its infrastructure development strategic plan, Post Properties is in the process of constructing a US$40 million shopping mall in Borrowdale, Harare.
"In addition to the Borrowdale shopping mall project Post Properties will undertake other infrastructure development projects under its five-year strategic plan for the period 2019 to 2023. We expect to see a mushrooming of infrastructure development projects, more so as Government, through the partial privatisation programme for Zimpost will allow private capital to participate in these projects," said Mr Moyo.
Zimpost is part of the five key State-Owned Enterprises (SOEs) that have been targeted by the Government for privatisation the others being Netone, TelOne, Telecel and the Peoples' Own Savings Bank. The Government is in the process of appointing transaction advisors to spearhead the privatisation of these SOEs.
Privatisation is about transferring under-performing SOEs to those who are in the best positions to run them efficiently. Mr Moyo said the company was working towards transforming itself to a digitalised post office in time to make meaningful contribution to the country's vision of attaining an upper-middle class status by year 2030.
"The market should gear itself to embrace a techno-savvy post office that will offer services that are comparable to global benchmarks," he said.
As part of its efforts to mitigate the negative impact of declining mail volumes and also to retain its relevance to the communities that it serves by affording them convenience and variety of services, Zimpost has over the past few years engaged in a product portfolio diversification strategy.
"Zimpost has made strides in taking advantage of the available technologies to strategically diversify its products and services that enhance its financial inclusion and trade facilitation role through expanding its agency banking, online shopping platform — www.zimpostmall.post and creating more value through its insurance bouquet under Post Insurance. Diversification has resulted in new revenue inflows into the business and more convenience to our customers," said Mr Moyo.
He said the company's agency services have played a significant part in improving its revenue base.
"Agency services have brought significant inflows into the business. The company has an extensive network and our partners are leveraging on this network and this saves them from investing in physical infrastructure while at the same time Zimpost is benefiting financially and improving traffic to its banking halls. The Post office has become like a "supermarket" of various services, making it a hub of communication activities," Mr Moyo said.
He however, said the company's money transfer service, Zipcash, has not experienced growth to the levels that had been anticipated.
"Zipcash in its current form heavily relies on cash availability and the current liquidity crunch has had a negative impact on the product especially on the domestic front. The international version of the product which enables customers to send and receive remittances to and from friends and relatives through Post Offices in countries such as Botswana, South Africa, Lesotho, Eswatini, Malawi, Nigeria, Kenya and Tanzania has continued to move substantial amounts in remittances over the past few years due to the accessibility and convenience afforded by Post Offices," he said.
Mr Moyo said plans are underway to rebrand Zipcash in an effort to enhance its popularity.
"We are currently working on development to transform Zipcash and the market can expect a new look money transfer service from the post office before the end of the year that will be both convenient and efficient in meeting customers needs," he said.