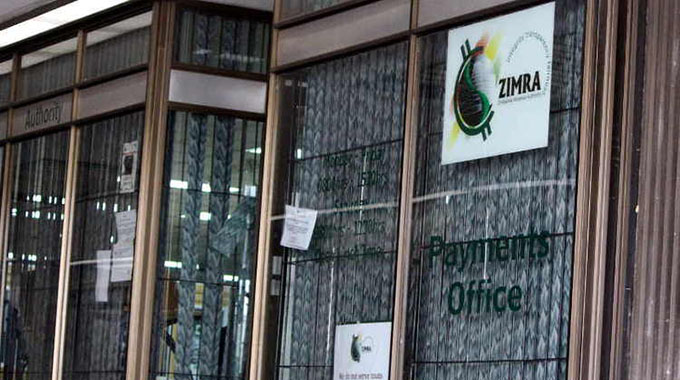 The Sunday News
The Zimbabwe Revenue Authority (Zimra) plans to collect $6,2 billion from taxes this year, representing about 76 percent of the $8, 16 billion 2019 Budget.
With Zimbabwe's gross domestic product (GDP) projected to reach $31,6 billion in 2019, Treasury is looking to generate revenues amounting to $6,6 billion this year, including retentions ($400 million), taxes ($6,037 billion), and non-tax ($162 million).
Finance and Economic Development Minister Professor Mthuli Ncube, said expenditures were projected at $8,2 billion, with capital programmes estimated at $2,018 billion. The balance of $6,1 billion budgeted for State programmes this year would be spent on current expenditures. A deficit of $1,6 billion or 5 percent of GDP is projected in line with Government's new plan for a sustainable financing capacity of the domestic market.
All share
The All Share index retreated 1.14 points 0,78% to close at 145.18 points in a session mainly dominated with losses. Old Mutual Limited dropped $0,1869 to close at $7,604, Innscor lost $0,0500 to $1,7500 and Cassava Smartech traded $0,0440 weaker at $1,3775. Econet also decreased by $0,0320 to $1,3875 and CBZ was $0,0150 down at $0,1400.
Only two counters gained ground as Simbisa added $0,1200 to close at $0,8500 while First Mutual Holdings traded $0,0205 stronger at $0,1240.