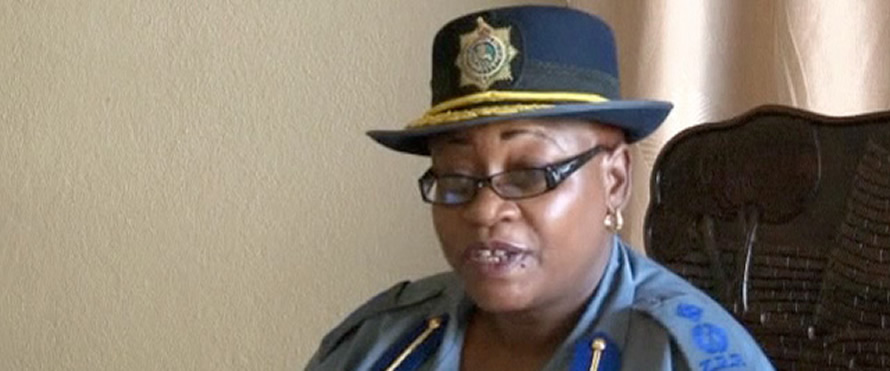 The Sunday News
Andile Tshuma, Sunday News Reporter
POLICE have arrested three people on allegations of externalising more than $7 million through Botswana in a blitz that is involving the Zimbabwe Anti-corruption Commission and the Reserve Bank of Zimbabwe.
National police spokesperson Senior Assistant Commissioner Charity Charamba confirmed the arrest and urged people to desist from selling and externalising cash.
"We strongly advise members of the public to desist from all activities that involve selling and externalising cash as they will be charged and sent to jail if convicted. As it is, we have arrested three people who have externalised over $7 million to Botswana and they are set to appear in court soon. The two are a couple and were working together. Members of the public should also desist from hoarding cash as they are at risk of being targeted by robbers," she said.
The blitz is set to be escalated in the coming weeks as the authorities try to bring normally in the sector.
Zacc spokesperson Mrs Phyllis Chikundura said the nationwide campaign was also targeting supermarkets, bank tellers and mobile money agents.
"We are working with RBZ and the police to try and deal with this thing affecting our economy once and for all. One wonders how while some people are queuing all day at banks just to get $20, someone has thousands of cash to sell at exorbitant interests to desperate members of the public. We know that this is a syndicate and we are going to round them all up. Our auditors and police are investigating and a lot of ground has been covered. The long arm of the law will soon descend on the criminals," she said.
In an interview, RBZ Dr John Mangudya added that the blitz was not necessarily meant to take people's money but to encourage the culture of banking so that the money can circulate.
"This campaign is meant to promote a banking culture and discourage hoarding of cash to improve circulation.
Money is like blood and it needs to circulate freely for the economy to function and flourish. We discourage cash hording and cash externalisation and are working with the Zimbabwe Anti Corruption Commission and the police to curb the cash hording and cash selling culture that is plaguing our economy," he said.
He advised the public to report any cases of unlawful cash dealings to the police.
"We are not an arresting entity however, we urge the public not to be silent. Report all these illegal activities to the police and do not operate in the illegal dealings because partaking in them means that these black market dealings will flourish," he said.
A survey by Sunday News last week also revealed that the business of selling cash in Bulawayo was gaining traction. Desperate people are buying cash at commissions as high as 30 percent. Asked if they knew that it was illegal to sell money, some said they were trying to make a living.
"I know that this business is not legitimate but I have since found a way to help people and also earn something for myself. I deal in cash all day and if someone comes and offers me a little token, I reserve some cash for them, I would definitely do it because times are hard," said a local dealer who only identified himself as Tawanda.
Most cash agents have middle men who do the touting for cash buying as some do not trust walk in customers.
A cash dealer said he uses contacts in his various WhatsApp groups to market the business.
"At least I trust my contacts in the groups."
Another dealer said he moves around banks targeting people queueing to withdraw money. He said he has acquired a swipe machine and the money is credited to his account.
"I just target people who would have stood for a long time in bank queues, especially on pay dates for civil servants and make them swipe the money and I give them the cash. For every $100 I charge $10," said another dealer who operates along Herbert Chitepo.
Some people also said because of the problems they were facing in trying to access cash from banks, it was better to buy cash.
"I work in Tshelanyemba and I do not have the time to queue for $20 a day. I need the whole week to withdraw $100. So ever since a workmate introduced me to an agent, I always approach them every pay day to get my money. It is convenient and the cost is worth it at the end of the day," said Mrs Nancy Vundla, a teacher from the area.
As part of marketing the blitz, Zacc has also launched a social media campaign to encourage the public to expose those that are in the practice of selling cash at exorbitant interest rates to the public. A facebook post on the commission's Facebook page states that the organisation was engaging the financial intelligence team to arrest those involved in selling cash.
"Report anyone selling cash now. It is illegal to charge people exorbitant commissions/percentages/bribes to access their hard-earned money. If an EcoCash agent charges you more, report. If anyone is charging you any percentage to get money report now," said Zacc on Facebook.
@andile_tshuma