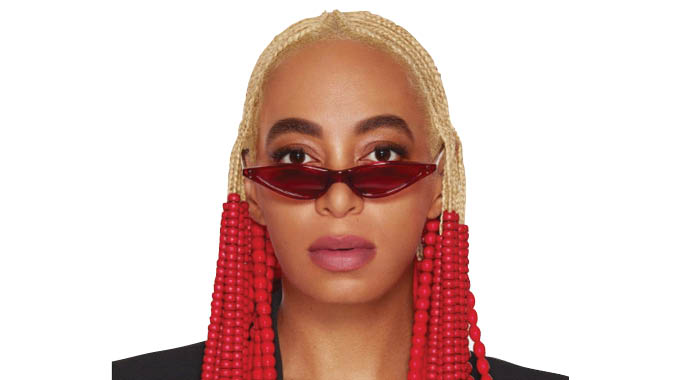 The Sunday News
 Rutendo Chidawanyika 
KHANYI Mbau a South African socialite is an inspiration to many women. Khanyi has been bleaching her skin for the past years so her complexion can be whiter, luckily she can afford the expensive bleach. However, that is not the case for many cash-strapped women of all ages who use cheap and illegally imported cosmetics with banned ingredients. Skin lighteners cause disfiguring skin problems and seriously undermines your physical and mental health.
Study and research shows that teens and adult women, rural and suburban, lower and middle-class use skin lighteners. They believe a light skin tone increases their prospects of getting married and securing better jobs. It is not just the illegal skin bleach creams that contain dangerous ingredients but most facials found in supermarkets, cosmetic shops, and street corners as well. A frightening 90 percent contains banned or illegal substances; mostly hydroquinone, mercury and steroids.
Hydroquinone prevents the formation of melanin (the dark pigment in skin), long term unsupervised use can cause thinning and light sensitivity, allergies and pigmentation. The potential risks are emphasised by a recent case report of skin cancer following prolonged use without sunscreen. Mercury also inhibits melanin formation, and it weakens the skin's resistance to infections. Long term use can cause rash, pigmentation, scarring and kidney damage. In Zimbabwe skin bleaching creams are illegal. Sadly there are unsafe products still sold in the market.
Women need to be careful of "even tone" or "removes blemishes" type of creams. No skin care product may claim to lighten or bleach skin, but darker skin is prone to uneven tone and blemishes that result in dark patches. Products are allowed to claim to even skin tone or brighten complexion but be wary of any products claiming to lighten skin less than your natural tone. However, as with drugs and cigarettes, health warnings are unlikely to stop women from changing their complexion. 
Kwaito star Mshoza (South Africa) has admitted to using intravenous skin lightening infusions, because she wanted to see how she would look like if she was white. Other options include upmarket ranges such as Pure Perfect, a skin bleach marketed by Sorisha Naidoo, a former South African beauty queen. Skin bleaching is not a recent thing, women in ancient China swallowed crushed pearls in pursuit of a milky white complexion and in England at the time of Shakespeare, many white women used products containing toxic substances to achieve a paler complexion.
BEWARE
Your skin is actually the largest organ on your body, and it absorbs about 60 percent of what you apply, so take care of what you put on it. Look for labels, avoid products that don't have ingredient lists or directions. Watch for words such as hydroquinone, phenol and mercury, and related terms. For instance, mercurio, mercurous chloride and camomel are all forms of mercury.
Check the address, this must be the manufacturers' street address, contact number or website. These are required by the law. If a normally expensive product is offered at a fraction the price, it may be of substandard quality or illegal. If you have any discomfort, consult a medical professional. Always ask a dermatologist before buying anything for your skin.
In the meantime, if you are still toying with going lighter, ask yourself why — and educate and protect yourself. Talk to a dermatologist about your options to treat your skin problems. Safe options include sunscreen, strict sun, protective clothing like hats and long sleeves, rather than skin lighteners. Skin lightening creams can cause too much damage, leaving you scarred for life.
Take care of your skin!
Email: [email protected]