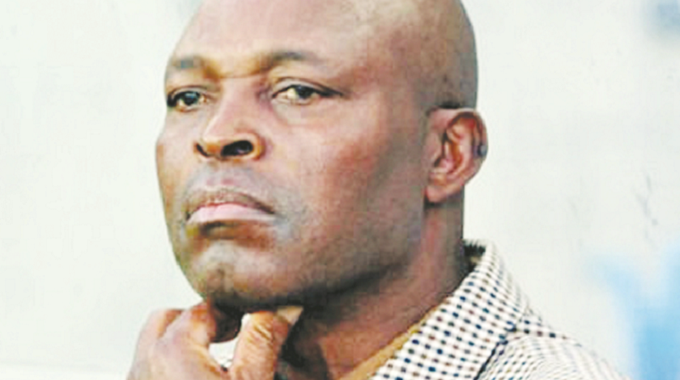 The Sunday News
Langton Nyakwenda, Harare Bureau
Harare City . . . . . . . . . . . . . . . . . . . . . . . . . . . . . . . . 1
Manica Diamonds . . . . . . . . . . . . . . . . . . . . . . . . . 2
SUNDAY Chidzambwa, Tonderai Ndiraya and Lloyd Mutasa are some of the top coaches that Harare City courted before settling for Lloyd Chitembwe who is now set to start his new job this week.
Mark Mathe who has been in charge of City's last seven matches, including yesterday's defeat against Manica Diamonds at Rufaro, is highly tipped to be Chitembwe's assistant in the new set up at the Municipality side.
Harare City succumbed to their fourth straight defeat yesterday, despite taking the lead first through Wilfred "TK" Muvirimi, who capitalised on a Tafadzwa Dube fumble in the 39th minute.
Manica Diamonds responded immediately, getting their goal in similar fashion, after City keeper Kelvin Shangiwa spilled into his own net a harmless shot by Last Jesi.
Stanley Ngala then headed home the visitors' winner in the 55th minute after some fine work from the right by veteran forward Benjamin Marere.
That defeat left Mathe winless since taking over from Mark Harrison and all now points to the arrival of Chitembwe from Caps United.
Chitembwe, who is expected to preside over his last match in charge of Makepekepe, who face Highlanders at the National Sports today, is now set to be unveiled at Harare City this week.
"That's the position, Chitembwe is now set to take over from Mathe. However, Mathe will still remain in the system, remember he (Mathe) and Chitembwe had a good working relationship when they were still at United," said a source.
Mathe remains hopeful though that City will turn the corner.
"I stand guided by my superiors, until they come and tell me this is the new set up. They will have to tell me what's going to happen.
"I am still in charge and I am still praying for a turnaround, I can't comment on who will come and take my post or anything," said Mathe.
City are now one place above relegation, with 19 points from as many games but the expected arrival of Chitembwe should revive hopes at "The Sunshine Boys."
Manica Diamonds' stand-in coach Johannes Nhumwa is also not sure about his future as former DeMbare gaffer Mutasa is tipped to take over in the ensuing week.
Nhumwa took over from Luke Masomere three weeks ago and now has one win in two matches after the 0-1 defeat against Caps United at Vengere last weekend.
He is however, confident of retaining his post.
"The only thing which can make them (new coaches) not to come is to keep winning, full stop," a confident Nhumwa said.
Manica Diamonds moved up to 12th with 22 points from 19 matches after yesterday's win, their second away victory in their debut Premiership season.
Teams 
Harare City: K. Shangiwa, T. Chimwemwe, R. Uchena, H. Chapusha, C. Mujuru, T. Tavengwa, M. Muchenje, P. Moyo (M. Vengesayi 62nd min), I. Wadi, S. Masukuta (D. Chimwemwe 77th min), W. Muvirimi (J. Chipangura 62nd min).
Manica Diamonds: T. Dube, L. Masibera, P. Jaure, N. Tachi, T. Chigede, S. Sibanda (T. Jeffrey 69th min), L. Jesi, R. Mufudza, K. Gurure, B. Marere (I. Lawe 63rd min), S. Ngala