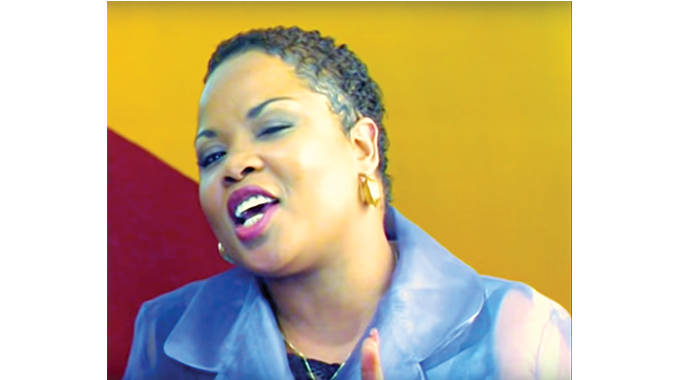 The Sunday News
Bruce Ndlovu, Sunday Life Reporter
DISCO queen Patricia Majalisa struggled to move on from her love affair with Splash founder Dan Tshanda, with the death of her "soulmate" last year taking a toll on the star's health.
It is not clear when Tshanda, who was married to Silvia with whom he had sons Lutendo and Lufuno, had a relationship with Majalisa but it is thought to have been before his marriage.
In a social media chat with radio personality Ezra "Tshisa" Sibanda, former Dalom Kids member Bonisani Ndlovu revealed that Majalisa, who was thought to be in good health, had struggled to come to terms with the death of Tshanda.
Bonisani was considered Majalisa's daughter, having run away from home to pursue a career in music in the early 90s. Majalisa had taken her under her wing while she at one time lived with Tshanda. She later left his home after he proposed to Silvia, who at the time was her best friend. Bonisani had introduced the two, with their union remaining strong until his death last year.
According to Bonisani, Majalisa had not loved anyone after her relationship with Tshanda, who she considered her soulmate.
"She was never sick. She got affected by Dan Tshanda's funeral. You know what it's like losing your soulmate. To her, she never loved anybody else after Dan Tshanda," she said.
After Tshanda's death, Bonisani said, Majalisa kept on saying that the late musician would visit her in dreams.
"When I did a surprise birthday party for her on the 15th of February, I just went and talked to her and I told her 'mama, can you please let go of him'. I said this because on our daily chats, our 3AM chats she would say Bonisile I'm afraid because Dan comes here and he visits me here. I would say please don't do that because he will take you but she would say 'I'm scared; I wonder who is next' . . . I slept over that weekend and told her to let go of Dan so that we could go on with life then she said its fine. She was happy and said she said things would now go back to normal," she said.
Majalisa's death was still shrouded in mystery, Bonisani said, as those close to her had no idea she had a liver ailment. She said the musician had been struggling with stomach cramps in the lead up to her death, saying she could feel something moving inside her tummy. The official cause of death was simply stated as natural causes on her death certificate.
"After she died, they said its liver failure but I'm struggling to understand how that can be because when a person has stomach cramps and can feel something moving around in her stomach how then can it be liver failure? On the death certificate it's not written liver failure but instead it says natural causes. Only God knows."
Indications are that Majalisa was down on her luck when she passed away. Last month she was one of several struggling artistes to receive about 100 food parcels donated to artistes by gospel musician Deborah Fraser with the help of Bishop David Ramela of St Paul African Church.
Some of the artistes who also benefited included Omama Besxaxa, Vicky Vilakazi, Buselaphi Gxowa, Khululiwe Sithole, Nkululeko Khanye, Buhle Nhlangulela, Phila Madlingozi, Phumi Maduna and Dumza Khanyile. Majalisa's last hours were painful, as she was left unattended in the casualty ward of a Johannesburg hospital and died before she was attended to.
"When I got the call from Konke Majalisa, it shocked me. I was sleeping and he said where's Dubs (Majalisa), and I said she is at her house. Then he said go there and check her things because we only trust you. I said what's going on and then he told me she had passed away.
"The sad part for me is that they just left her (in the casualty ward), not attended to. She died on her way to another ward. She arrived late around 8PM and she died at 4:49am when Helen Joseph was taking her to the ward. From the previous night, she was unattended, crying because of stomach pains."
Bonisani said in their last chats on social media, the disco diva had given the impression that she knew what was coming.
"A day before she spoke to me on social media. I told her I had got a new job on radio and I said I was sad that she was not there with me. She then said, no, now is not the time to cry, but the time for you to nurture this birth. Those words make me angry. Why did she say she wouldn't make me cry knowing that she would do so two days later? I'm not like this, I have lost weight, my eyes are swollen," a heartbroken Bonisani said.
With so many musicians from the Dalom stable dying in recent years, Majalisa and others had been living with the fear that they might be next.
"We don't know who's next. Just recently we buried Mpendulo, we also buried Thabile Mazolwane. We are scared now. It's like a curse in the Dalom stable. So, who's next? But I'm telling everyone that no one is next. I'm going to put a stop to it because even the queen kept on asking herself who is next," she said.
Majalisa was buried yesterday in Mdantsane, Eastern Cape. Former ZBC radio presenter, Ezra "Tshisa" is credited for introducing Majalisa, Tshanda and other South African artistes like Freddie Gwala, Penny Penny, and others to Zimbabwean audiences in the 1990s. It was the time when Tshisa would belt out new tracks of Splash Music, Kwaito and Pantsula.