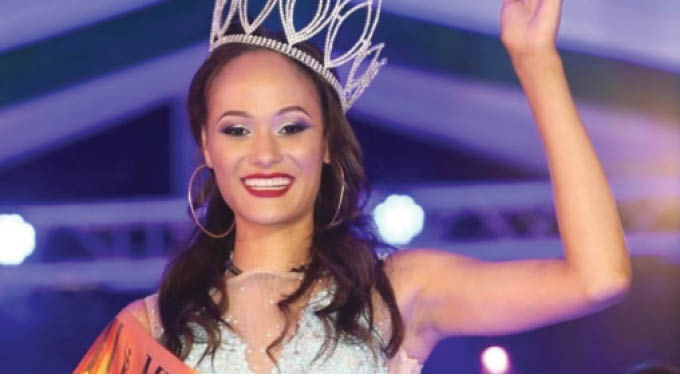 The Sunday News
Rumbidzai Mhlanga, Sunday Life Reporter
ORGANISERS have cited a variety of factors for the postponement of auditions for this year's edition of Miss World Zimbabwe from July to September, amid fears that a late ceremony will leave little room for the eventual winner of the contest to prepare for the final pageant at the end of the year.
The spotlight has moved to Zimbabwe and other participants that are yet to crown their queens after South Africa crowned last week Zozibini Tunzi as its representative for the Miss World pageant slated for later this year. The auditions for Miss World Zimbabwe have been pushed back to September which leaves little room for a ceremony to choose a beauty queen that will be ready to represent the country in December. In years past, many have bemoaned poor preparations for the poor performance of the country's chosen representatives.    
In an interview with Sunday Life, Christine Matambo of the Miss Zimbabwe Trust said that the show had only been postponed because the organisers felt that they needed more preparation time as they tried to outdo previous editions of the pageant.
"The auditions were postponed to September due to a couple of reasons. Every year we always try to come up with a good show that surpasses the previous one and so for that reason we felt we needed more time to prepare for the auditions. Looking at the current economic situation it also played a part in the delay," she said.
Matambo said that since last year's edition had taken place in September, the felt that it was also fair that the reigning Miss World Zimbabwe, Belinda Potts, also wore the crown for a full year. 
"The other reason why we decided to postpone was that the last year auditions were done in September and thus we decided to let the reign of thecurrent Masvingo born beauty queen Belinda Potts to last for an entire year," said Matambo.
She added that nothing else had changed in terms of the pageant's organisation. 
"Nothing more changed. It is still the same venue which is at Miss Zimbabwe Trust offices in Harare and the same requirements as last year are needed. What only changed are the dates from July to 7 September," she added.
@ruekushie