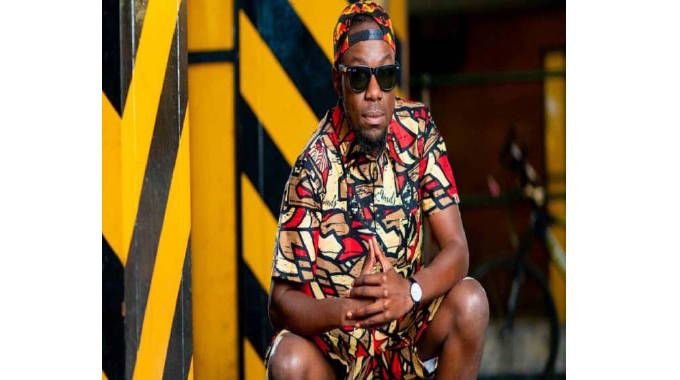 The Sunday News
Bruce Ndlovu, Sunday Life Reporter
PROFESSIONALISM, an appreciation for effective stage management and role of modern technology in music are some of the lessons that Bulawayo musician Mzoe7 has learnt on his visit to America, where he was part of a contingent of local artistes performing at the ZimExpo Extravaganza and the CFI Conference in the United States from 3 to 5 September.
Mzoe7, alongside Sandra Ndebele and Chelsea Mguni were part of a select group of Zimbabwean musicians that were entertainers at events that were held over the Labour Day Weekend in Dallas. The events were organised by ZimExpo in conjunction with Christian Fellowship International (CFI) and ZIMDFW Community Alliance.
In an interview with Sunday Life from the US, Mzoe7 said the tour had been an eye-opening experience, as he was taken aback by the professionalism of their American hosts.
"When I got here the first time, I was nervous. I was in a first world country for the first time and everything seemed different. What is great is that when we got here the first place we were taken to was a jazz festival and the vibe was different, the people were very welcoming. We immediately fit in.
"The one thing I noted was people's respect of the rules, whether it's in stores or when they're driving. One thing I would want to mention is that the ZIMEXPO guys, especially Mr Quiet Ncube, made sure that they were comfortable. Even two days before you perform, they make sure you're well rested, the promoters will check on you time and again. It was quite an experience. When you are on stage, it's also different from home," he said.
The dance musician said his brief visit had also taught him the value of technology in modern music, with those that made the trip to the US eager to bring back some of the gadgets and tricks they had learnt in North America.
"We have been going around, attending different events. We attended a jazz festival then Amapiano Wednesdays. We are getting to understand how the culture is this side, how people do their things and how they perform. I learnt a lot about professionalism and the technology they use. They do a lot of things faster, quicker and smarter because of tech. We are considering getting some gadgets to use to our advantage when we get home.
"We attended a parade yesterday and they have transformed things like the mbira and they are also accommodating a lot of African traditional instruments, infusing them with western instruments. I have been learning a lot about choreography as well," he said.
Mzoe7 gave mention to Ndebele, who had opened new doors for him. He said that it was an honour and a privilege to perform alongside an artiste that he has been idolising since he was a school-going child.
"I respect my sister Sandra Ndebele because she is someone with a love for the arts. I was watching her while I was in primary school and later on in secondary school and I had dreams of working with her until I finally met her. She gave me an opportunity to work with her and I don't know how to thank her.
Maybe I would have to do the same for other artistes and make sure they also get that guidance. She is a straight talker when it comes to things like choreography, she is a good critic and it gives you room to grow. For most people it was the first time seeing us but they loved it. They loved the fashion sense and they loved the stage work and the set-up," he said.