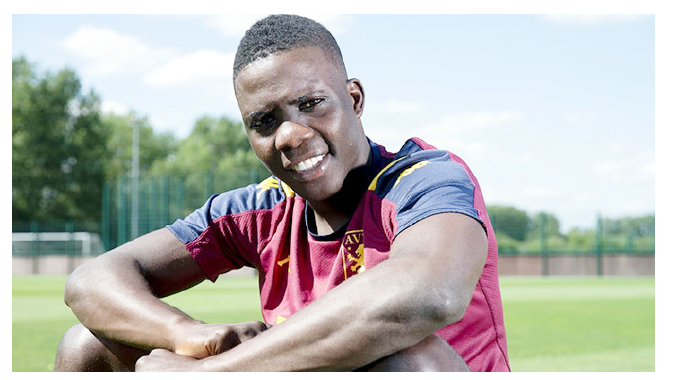 The Sunday News
Ngqwele Dube, Sports Correspondent
ZIMBABWE international and England-based Aston Villa midfielder, Marvelous Nakamba is ramping up his philanthropic efforts after applying for registration of a private voluntary organisation.
Nakamba, who already spearheads the Marvelous Nakamba Foundation (MNF), has been making various helping gestures that include paying school fees for children across the country.
A notice that appeared in the Chronicle on Friday noted the application of a Marvelous Nakamba Association for registration as a Private Voluntary Organisation (PVO) whose aim is listed as being to empower Zimbabwean youth with health and life skills through football and education.
The objectives of the association are to promote the inclusion of orphans and vulnerable children in sports in particular soccer through establishment of soccer academies, to promote the socio-economic status of orphans and vulnerable children by linking them with foreign youth academies to enhance their exposure and opportunities and to fund for the health care of orphans and vulnerable children who are in need through utilising proceeds from soccer.
MNF announced earlier this year they had paid school fees for 1 000 pupils in selected schools across Zimbabwe. The charitable gesture was carried under the foundation's Education Assistance Plan.
The foundation, founded in 2019, announced they are targeting to assist 100 000 pupils in Zimbabwe by December and 1 million pupils in four years' time.
Nakamba set up an annual Under-17 invitational youth tournament whose first edition had been scheduled for this weekend but had been put on hold due to recent Covind-19 lockdown pronouncement by Government.
On Thursday, Nakamba, who played for Highlanders junors and later Bantu Rovers which gave him a Premiership debut, met President Emmerson Mnangagwa at State House in Harare, accompanied by Dexter Blackstock, a former Nottingham Forest player.