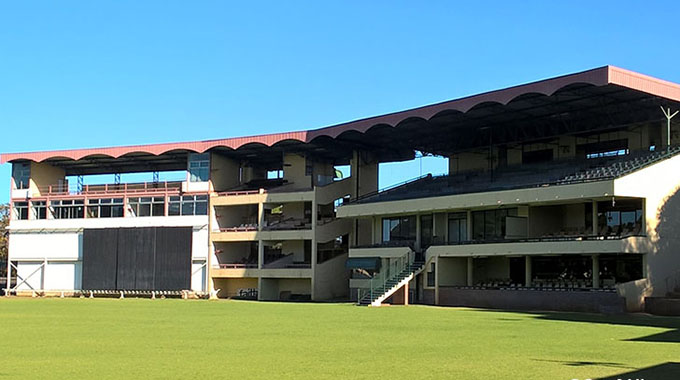 The Sunday News
Ngqwele Dube, Sports Correspondent
WITH the Total 2019 Africa Cup of Nations (Afcon) finals just a few days away excitement is hotting up in the country  as people look forward to catching the continent's premier football showcase.
Local football fans will be rooting for the Warriors at the 25th edition of Afcon that gets underway in Egypt on Friday evening. Excitement among Warriors' supporters will be heightened by the fact that the national team gets into action at the football fiesta going as they take on the hosts in the opening match on Friday.
 With uncertainty over whether local broadcaster, ZTV will be showing the games live, most local fans are certain to congregate at pubs and sports bars as they cheer on the Warriors on Dstv.
Queens Sports Club in Bulawayo has set up an Afcon Fan Zone that will give fans a central venue to watch the games in a carnival and football stadium atmosphere.
The club has partnered with several entities that will see it creating a unique football experience for the duration of Afcon. Donovan Ashborne, a representative of the organisers, said the fan zone is an opportunity for football lovers to meet, mingle and share their passion for the game while cheering on the national team.
He said they are working flat out to ensure a unique football experience for the fans.
"We know football is a sport that unites people and this will be more so for this Afcon tournament as we will all be backing the Warriors.
"We decided to come up with a fan zone where people can converge before, during and after matches in a camaraderie atmosphere. Not only are we going to show all the games live on a big projector screen, we are also going to have several give away prizes in store for those who grace our fan zone.
"We will also have a happy hour on selected beverages for the whole 28 days the tournament will be running," said Ashborne. 
He revealed they have partnered Castle, who are the sponsors of the Africa Five-A-Side continental tourney to come with up a social Five-A-Side competition that will run parallel with the 2019 Afcon competition.
Ashborne said Castle will bring a Five-A-Side pitch to the venue that will be used for the tourney with lots of prizes on offer for the teams.
"We are still registering teams for the tournaments and those interested can come forward and register but this is strictly for social teams, we don't want professionals. There will be various prizes in store for the winners and other accolades for the best player, top goal scorer among others.
"We are looking to have eight Five-A-Side social teams and those interested should come and register. The matches will be played over weekends with the first games kicking off on the second day of Afcon," he said.
Ashborne revealed Delta Beverages, through their Coke brand, will be offering various prizes that would be given out to fans through several competitions that would run throughout the tournament including predicting the score and winner among others. He said they will not be short on entertainment for the duration of Afcon with match breaks being punctuated by music from DJs and entertainment groups. Other entities that partnered Queens to organise the Afcon Fan Zone include Nyama Farmer, Body Works Gym, Club Likoma and the Marathon Company.
This year's tournament has seen an increase in the number of countries taking part in the finals from 16 to 24, meaning more action for the fans.