The Sunday News
Rutendo Nyeve, Sunday News Reporter
A PAIR of Zimbabwe Revenue Authority (Zimra) officers from Masvingo is in trouble after they allegedly faked rebates in the civil servants' car import scheme thereby prejudicing the Government of potential revenue.
The two, Pardon Makanda (36) and Robert Jakopo (31) appeared in court facing charges of fraud as defined in Section 136 of the Criminal Law (Codification and Reform) Act Chapter 9:23 after they allegedly generated a fake rebate letter to import a Mercedes Benz instead of a Toyota Auris vehicle.
They were last week granted $500 000 bail pending trial by Harare regional magistrate Mr Stanford Mambanje.
Prosecuting, Mr Pardon Dziva told the court that on 1 February 2023, one of the co-accused Patricia Lisa Masia (36) applied to the Ministry of Finance for authority to import a Toyota Auris vehicle and attached the invoice as proof of purchase.
On 29 March 2023, the Ministry of Finance issued a letter of authorisation to Masia to import a 2014 Toyota Auris with duty not exceeding US$5000. A copy of the authorisation letter was sent to her and to Zimra to facilitate the processing of a corresponding rebate letter by Zimra.
Mr Dziva told the court that having obtained the authorisation letter and with the intention to deceive Zimra, Masia decided to fraudulently change the vehicle from a Toyota Auris to a Mercedes-Benz and she approached Richard Farai Sambo for assistance to achieve her purpose.
On 24 April 2023, Tendai Chapfunya (34) who is another co-accused was approached by Sambo on behalf of Masia seeking assistance to facilitate issuance of a fraudulent rebate letter changing details of the Toyota Auris on the authorisation letter dated 29 March 2023 to a Mercedes-Benz E-Class.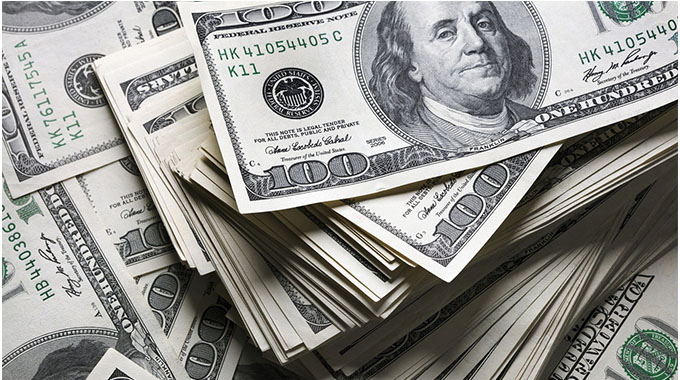 The court heard that on the same day, Chapfunya contacted Makanda, a Zimra official who then, agreed to generate a fake rebate letter and instructed him to send the documents (initial for Auris: authorisation letter, application letter, identity document, driver's licence and invoice and Mercedes Benz invoice) that needed to be changed and money amounting to US$800 for facilitating the fraudulent change.
The court was told that Makanda further instructed Tendai Chapfunya to give the money to his friend's wife at her office at Zimra ZB Building for onward transmission to him. After receiving the documents and the money, Makanda, working in connivance with Jakopo at Zimra Masvingo generated a fake rebate letter in the name of Masia with details of the Mercedes Benz instead of the Toyota Auris which was on the authorisation letter.
On 27 April 2023 Chapfunya received the rebate letter dated 24 April 2023 from Jakopo which he then forwarded to Kariba Border Post misrepresenting that the authority had been granted for Masia to import a Mercedes Benz instead of the Toyota Auris on the authorisation letter from Ministry of Finance and Economic Development.
The issue came to light after Zimra officials at Kariba Border Post realised that the vehicle was undervalued and that there were discrepancies between the authorisation letter and rebate letter. The officials then decided to impound the motor vehicle.
The accused were granted bail after submissions from their lawyer Mr Wellington Mutsvadziwa of Mutendi, Mudisi and Shumba Legal Practitioners argued that they were suitable bail candidates. He submitted that both his clients – Makanda and Jakopo had resigned from work to pave way for investigations and as such they could not interfere with investigations.
He said they have a good record of not intimidating any witness neither did they temper with any evidence, adding that they could be dissuaded from intervening with witnesses through the imposition of suitable bail conditions and if the police experience and encounter any such interference that would be a fertile ground to apply for re-arrest and cancellation of bail.
The court admitted the duo to bail on conditions that they deposit a sum of $500 000-00, reside at given addressed until the matter is finalised and not to interfere with investigations. The duo was further instructed to report at the nearest police station twice a week. @nyeve14