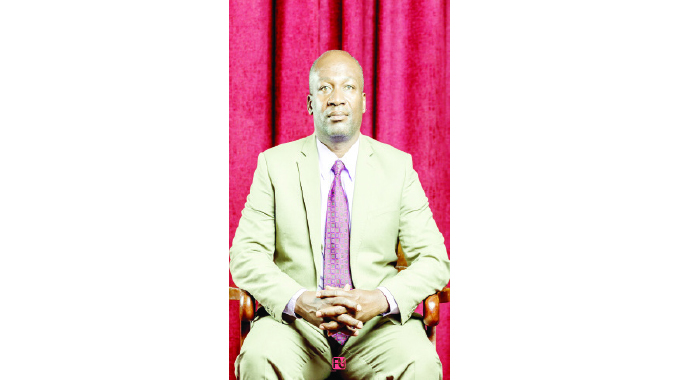 The Sunday News
Vusumuzi Dube, Online News Editor
THE Bulawayo City Council (BCC) has condemned more than 230 of its facilities with an internal audit conducted recently revealing that if urgent measures are not taken to renovate a number of council buildings they will continue to deteriorate while others may face collapse.
Although no specific inventory of the buildings was made available, it is suspected they include community social clubs, community halls, and housing offices. The internal audit confirmed that of the 1 100 facilities owned by the local authority, 21 percent of those were in a condemnable state owing to lack of periodic inspection of the buildings by council. 
It was noted however, that the figure could have been higher if an independent assessment had been done by consultants, who would have given a professional opinion. According to the audit, a mere 32 percent of council-owned facilities are in a good state, needing minor repairs and maintenance, 47 percent are in moderate condition, requiring manageable repairs and 21 percent are in a bad state needing major maintenance.
Some of the defects identified include leaking roofs, rotten timber, falling roofs, ceilings, gutters, and fascia boards, rough floors, interior and exterior paint peeling off, cracks on walls and pavements, missing sockets for lights, broken doors, windows and some have no peg stays, burglar bars are broken, toilets with no covers, faulty flushing systems, cistern, sink, putty  falling off, hanging electric wires and some live; and non-functional geysers and air conditioners. 
Some of these neglected facilities- according to the audit- have been badly affected by vandalism with most of the interior having been stripped bare, including cisterns and sinks.
"The building and maintenance section has not undertaken any building condition assessment to systematically determine which buildings need to be repaired, replaced, or upgraded to conform to industry standards. Rather, the process has been one of selected and targeted repairs and refurbishment. Such a reactive approach is unlikely to be effective. 
"Lack of data on city facilities (for example, replacement cost of each city facility) to enable full and accurate budgeting for planned maintenance. To maintain facilities at an acceptable level, industry standards recommend budgeting for maintenance and repair at two to four percent of the cost to replace the facility. Without such vital statistics, the city is likely to be under budgeting on planned maintenance," reads the audit report.
The audit discovered that because of resource constraints, the building and maintenance section performs little planned maintenance, with availed resources channelled mostly towards corrective repairs. 
"Best practices suggest planned maintenance should account for 70 percent of a department's maintenance budget to adequately maintain the facilities. When corrective repairs consume 30 percent or more of the available resources, there are insufficient resources devoted to facilities maintenance.
"In the city, corrective repairs are the large majority of work activity performed by the building and maintenance section. As a result, the section cannot perform the necessary maintenance to prevent performance failures and ensure that the city's facilities actually achieve their service life, in these circumstances, defects can occur, which may result in extensive and avoidable damage to the facilities," reads the report.
The internal audit further noted that the deterioration in the city's facilities was also as a result of staffing levels at the building and maintenance section, with the section having to contend with less than 50 percent of optimal staffing levels between 2012 and 2020. 
"At present, it is still at less than half strength (48 percent). Added to the general staff shortages, the section remained without a substantive head for 18 years, from 2004 until 2022. Lack of transport is also inhibiting the movement of work teams.
"During our review, we observed that the section had one seven-tonne truck and two (one-tonne) trucks for executing its operations. Staff informed us that conflicts often arise due to the sharing of these scarce resources and contribute to the section's inability to address maintenance requests in a timely manner," reads the report.
The internal audit further unravelled that 86 percent of the BCC-owned facilities are at risk of catching fire due to outdated fire extinguishers or lack of servicing of fire extinguishers and fire sprinklers. 
"We were informed, for example, that fire extinguishers at the Tower Block and Revenue Hall buildings were last serviced in 2014, increasing the risk of these buildings being extensively damaged in the event of a fire outbreak, in fact, early in the year, a fire sprinkler at a Revenue Hall office failed to detect the effect of fire leading to extensive damage of the office. We noted several facilities with electrical issues, for example, flickering or dimming lights, old wiring, loose or hanging wires, loose outlets, faulty appliances, and non-functional sockets. Such electric faults and exposures may cause short-circuiting leading to electrical fires," reads the audit report.
Responding to the various issues raised by the internal audit, the director of housing and community services, Mr Dictor Khumalo,  said their major hindrance was the issue of under-staffing and lack of resources to carry out the necessary works.
"Over and above a number of capital projects there is daily garden maintenance works conducted by the department subject to resource availability, such successes should be acknowledged in the audit report as they are factual and secondly, to motivate those who have worked tirelessly, brick by brick to develop Bulawayo and provide services to the community. 
"The department has extra capacity to engage temporary labour and expertise to meet works requirements for capital projects to ensure timely project delivery however, this route is rarely used in view of inadequate projects funding. This partly explains why some maintenance projects remain unattended leading to infrastructure deterioration. It's a funding issue," said Mr Khumalo.