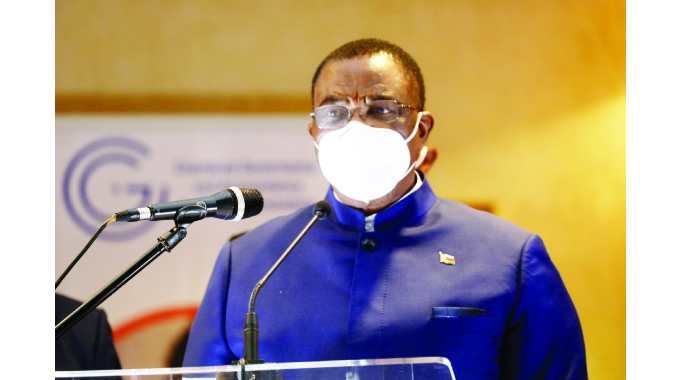 The Sunday News
Leonard Ncube, Victoria Falls Reporter
VICE-President and Minister of Health and Child Care, General (Retired) Dr Costantino Chiwenga has challenged players in the health sector to collaborate in procurement of medical consumables and equipment so as to reduce operating costs and enhance access to healthcare services by clients.
He said this in a speech read on his behalf by his deputy Dr John Mangwiro during the official opening of the Private Healthcare Association of Zimbabwe (PHAZ) conference in Victoria Falls on Thursday.
PHAZ rebranded from Private Hospitals of Zimbabwe which literally focused on private hospitals and clinics, and now includes all private health sector players including funders, medical aid organisations, manufacturers and suppliers of medical sundries.
Dr Chiwenga said bulk procurement will reduce operating costs and also the cost of health services for ordinary citizens who mostly struggle to access medical care because costs are beyond reach of many.
"As a ministry we support the association and we would like to encourage the private hospitals, as many as you are, to work as one, for example, in importing equipment which is common to you all.
Let's now work as a group and order together.
I am sure if you organise yourselves and buy your medicines and equipment in bulk it will be faster and cheaper, and it will be easier for the ministry to support you or even to approach the Reserve Bank or Ministry of Finance to support you in your endeavours to bring in your stuff," he said.
Dr Chiwenga implored PHAZ to also work with local manufacturers to promote local production of medical supplies which would also reduce costs of health service. He said patients would find it easy to get services under one roof.
Dr Chiwenga bemoaned loss of frontline health workers because of Covid-19 and brain drain.
He reiterated Government commitment to ensuring that health frontliners are well equipped to be able to execute their duties and prevent cross contamination, and added the current workers need to be motivated by continuing to incentivise them with Covid-19 allowances.
Dr Chiwenga encouraged health stakeholders to embrace dialogue to solve issues affecting the medical industry in Zimbabwe, adding that Government does not condone co-payments and shortfalls, nor is it happy to impose tariff structures.
He said reimbursement period must be reduced especially with the help of current technology.
The conference touched on issues of corporate governance, procurement and labour as well as the importance of embracing technology in the health sector.
Minister of State for Matabeleland North Provincial Affairs and Devolution Cde Richard Moyo said there was a need to take stock of the health situation in the country especially the need to develop state-of-the-art medical infrastructure.
PHAZ chairman Dr Timothy Goche concurred about the need for collaboration.
"We are excited about the call for bulk buying as economies of scale will come into play.
We are looking forward to getting medical commodities, surgical consumables, drugs, equipment at a lower price as we procure together and this will also have a ripple effect to our stakeholders who are the clients to access health services at a lower cost," he said.
PHAZ was formed in 1996 and has 50 members.
@ncubeleon