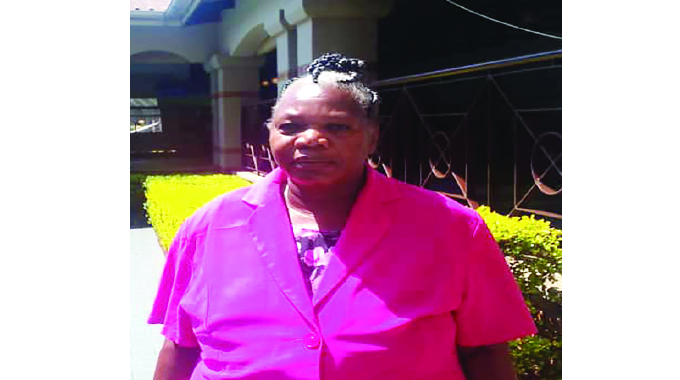 The Sunday News
Rutendo Nyeve, Business Reporter
A GWERU woman has harnessed  opportunities availed by Government policies on women empowerment by embarking on a massive horticulture farming project which has seen her managing to export 18 tonnes of peas to the Netherlands over the past nine months.
Matilda Manambo (64) who was born in Mazviwa in Zvishavane was allocated Kupfuma Ishungu Farm by Government in 2006.
Located 26 kilometres from the City of Gweru, Mrs Manambo was to engage in robust agricultural activity that has seen her now pocketing US$5  000 per month locally and nearly US$30 000 from exports so far this year.
"I got my farm in 2006, that's when I started farming, I started with livestock then moved to horticulture where I'm doing potatoes, tomatoes, butternuts and onions," said Mrs Manambo.
It was, however, her early vision that would see Mrs Manambo venturing into exports. This saw her benefiting with the aid of the country's trade body ZimTrade which facilitated her global gap certificate and several export certificates were to follow.
"I started venturing into the export market four years ago. I started with peas then after that I had to do a Global Gap Certificate for peas which I then successfully got.
"This year in March I added flowers and beans so I now have three global gap certificates and I am also working on another trading certificate which is going to be paid by ZimTrade.
"ZimTrade is now holding my hand, working with me and also training me to be the Next She Exporter and I attend their trainings every time," said Mrs Manambo.
The Next She Exporter programme will see women develop market awareness skills, increase market linkages, export capacity and stimulate community based growth through entrepreneurship across all provinces in the country.
While the availing of a farm by Government might have come as a golden opportunity for Mrs Manambo, she says the climatic conditions in Midlands and attaining export certificates have become lifetime opportunities that have ensured her produce is world-class standard.
"I have been fortunate in that in Gweru the temperatures are good for horticulture and also because of the global gap certificates. I am also having crops which are done on standard agreed quotations. As a woman farmer people trust women, they always think that women are straight forward so that means I also have a chance or opportunity to get clients.
"ZimTrade is also helping us on market intelligence, they always tell us about that there is a market there and there so we also apply to trade with other countries," she said.
Mrs Manambo said among challenges they were facing were  high interests rates charged by banks when they  seek loans to expand businesses.
"We have challenges like funding because yes, banks have the money but the interest rates are too high.
The other challenge is that when we want to look for big markets from big shops like Pick n' Pay and OK they tell us to go and apply from Harare while I'm in Gweru so that's another challenge.
"Also, I have to take my crops to Harare for export so it's a bit distant which makes it expensive. But otherwise I'm happy to go on doing exports because you don't go around looking for markets, as long you have a contract you can supply throughout.
I export to countries like Netherlands. So far this year I have exported 18 tonnes of peas and I'm still exporting," said Mrs Moyo.
She said not only has she managed to turn her farm into a world-class facility but has also created employment for 21 locals.
"When I got into the farm there was nothing, now I have the infrastructure. The only challenge now is that I'm not able to export directly. I'm using agents and some of the agents delay payments," said Mrs Manambo. – @nyeve14