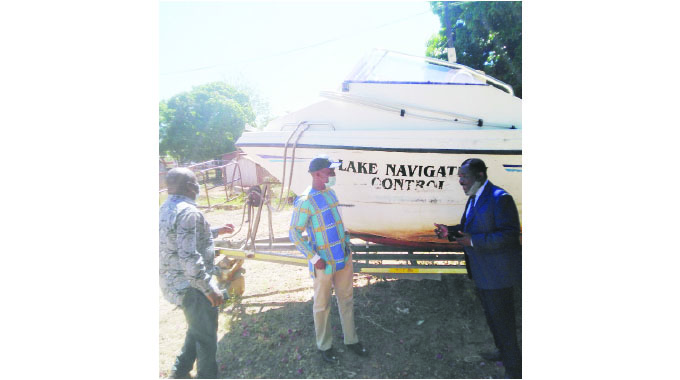 The Sunday News
Leonard Ncube , Victoria Falls Reporter
THE Ministry of Transport and Infrastructural Development is working on capacitating little-known Inland Waters, a department within the ministry whose mandate is to oversee all water activities including tour activities on the shore.
Inland Waters used to be called Lake Navigation and just like the Vehicle Inspectorate Department, deals with boat registration, offering operating permits and shipping service permits, conducts examinations for prospective boat drivers and lake and river patrols, offers boat operators registration, and compliance checks.
It is the same department that oversees operations of boats on the Zambezi River and Lake Kariba where the country's tourism is concentrated, making it a very critical Government department. However, despite all this, Inland Waters is little known in the public domain hence Government has taken it upon itself to take the department to the people.
Little attention to the department had also seen infrastructure under its purview being give less attention.
Transport and Infrastructural Development Minister Felix Mhona on Friday toured the Victoria Falls International Airport, Vehicle Inspectorate Department depot, Inland Waters, a Ministry of Transport and Infrastructural Development house that was burnt by fire some years back and has remained un-renovated, Central Mechanical Department and a commercial stand for Inland Waters on the edge of Zambezi River. He said it is time Government upgrades its properties, especially in the tourism capital.
"I am going around trying to assess developments in some of our areas and departments. There is a very important department that is called Inland Waters. In terms of promoting tourism, this is the city that has been bestowed by President Mnangagwa and there is a lot that falls under the Ministry hence we need to move with speed.
"Inland Waters is a department that is not very much in public domain when it comes to departments that fall under the ministry. People of Zimbabwe must know that this is a very important department and it works very good in terms of promoting tourism. All the boats in the waters fall under the purview of Inland Waters and I am here to raise awareness to all the people of Zimbabwe that we are endowed with natural resources," said Minister Mhona.
Surveyor, controller and examiner for Inland Waters' Victoria Falls deport Mr Dudzai Gava took the Minister to a site on the edge of Zambezi River where the department has a commercial stand that needs to be developed for offices and staff quarters to be able to give on site monitoring for water activities. The department is renting some premises in the industrial area, where there used to be a guest house for the ministry.
Wild animals have destroyed the perimeter fence at the piece of land as no development has taken place.
The department also needs vehicles for operations. At the VID Victoria Falls depot, Minister Mhona was taken through the site where he was shown an incomplete hill start facility as the department uses an off-site hill start in town.
The depot manager Mr Edwin Chipfu told Minister Mhona that the station has been without electricity since February when cables were hit by a lightning bolt. There is also need for surfacing of on-site roads including the part of Kazungula-Victoria Falls road directly opposite the depot as well as maintaining the fence. The depot is also yet to be computerised. — @ncubeleon.