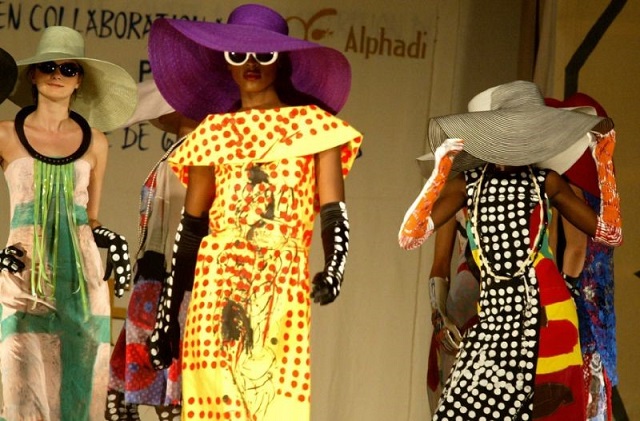 The Sunday News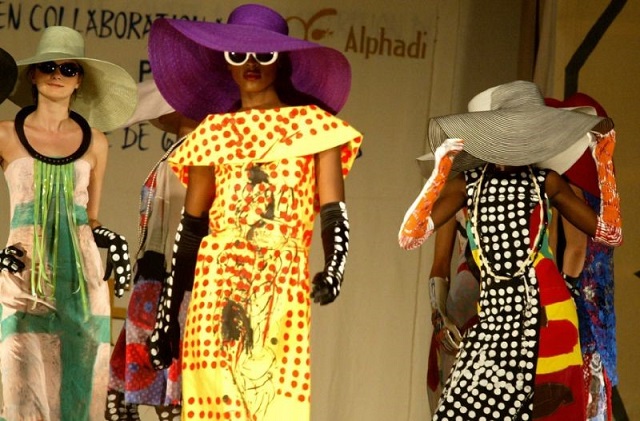 "I AM a stylist" this is one of the phrases I have been hearing for a while now. The fashion industry has been growing no doubt about that and it is good to see people taking note of the fashion changes. However, some get fashion terms and fashion careers wrong. The past weeks articles have been about the wrong kind of dressing and makeup, so this week let's learn on how to be a fashion stylist.
A Fashion Stylist is one of the most popular emerging professions in the fashion world on a global scale. A fashion stylist is someone who selects the clothing and accessories (in most cases), for magazines or television advertising campaigns, music videos, concert performances, and any public appearances made by celebrities, models or other public figures. Fashion stylists are often part of a larger creative team assembled by the client, collaborating with the fashion designer, photographer/director, hair stylist and makeup artist to put together a particular look or theme for the specific project.
Fashion stylists generally borrow and return clothing and accessories from fashion boutiques and directly from fashion designers. Items can also be bought if funds are available. Most boutiques and designers will want you to leave a deposit or credit card details in case the garment or accessory becomes damaged while on loan.
Roles of a fashion stylist
The roles of a fashion stylist are to select items to appear in fashion magazines/media. Select clothing for TV personalities, celebrities or the wardrobe for film or TV characters. To also source fashion items and props for photographic shoots or film/tv personalities, or product placement in fashion magazines/media.Advise on photographic approaches and the selection of locations, props, clothing, models, makeup artists, photographers, hair stylists and the overall look for photo shoots. The fashion stylist has to advice and direct the photography of items and clothing selected for promotion. Liaise with fashion designers, retailers, the media, models/model agencies, photographers, makeup artists, hairdressers, beauty therapists, personal trainers and the media. Organise and compare fashion parades and events. Write articles on the latest fashion trends. Provide fashion direction to buyers, merchandisers and/or product developers/designers. Provide makeup and hair styling services to clients or complete makeup and hair styling on location for photo shoots.
Some fashion stylists may opt to work for celebrities and their roles and duties will slightly change. This is how:
A celebrity stylist works with his or her clients in many situations and capacities, from red carpet events and commercial shoots to shopping and salon trips and holds many roles, such as fashion consultant and a personal shopper. No matter the type of clients, the main job of the Celebrity Stylist is to make clients look good including fashion image, hair and makeup, daily clothing and formal wardrobe. Many Celebrity Stylists not only have backgrounds in fashion design, they also have expertise in hair styling and makeup art.
Celebrity stylists are supposed to buy the celebrities day-to-day wardrobes, including clothes, shoes and accessories. They also are consulted when a celebrity is choosing an outfit for a media event, such as a fashion show, photo shoot, movie premiere or Press interview. Some celebrities use the stylist as a consultant, and others prefer the stylist to purchase their entire wardrobes. These types of stylists find flattering looks and styles to help their clients look fashionable and set new trends. Many celebrity stylists receive free products and couture samples, and they get invited to elite, private parties and events as well as runway fashion shows. Successful stylists have the privilege of being able to influence pop culture and design.
It may look or sound simple but it's a very demanding job that requires one to follow trends and to keep the client looking gorgeous at all times. For those who still think putting a nice outfit together makes you fashion stylist, well not so much hey.
So how do you become a fashion stylist? Besides reading magazines and watching E! And following the Queenofswagger on Instagram. A fashion design course will come in handy, some may think it's crazy to study for four years just to dress people right? But it's not just dressing them, you need to learn about visual displaying which will fall under merchandising, people skills as well and the business side of fashion so that you get your coins right. (And broaden your knowledge).
Being a fashion stylist can be an amazing job if you get to work with the right people and it can open doors for you in the fashion industry. Do your research and enrol in a fashion course it will be worth it.
Email: [email protected]