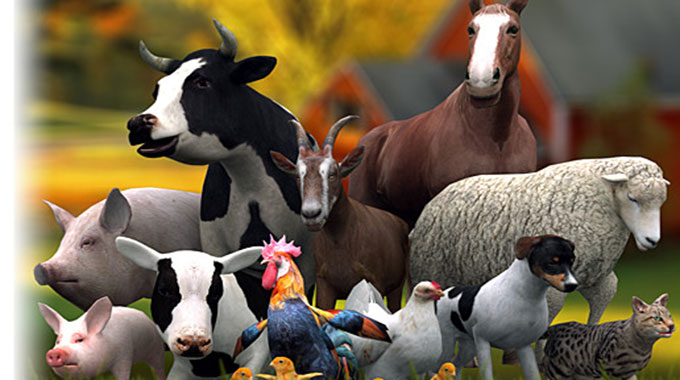 The Sunday News
Mhlupheki Dube
OFTEN when there is a disease outbreak farmers run around looking for answers in terms of the nature of the disease, its causes and the preventative methods.
What is very evident in most cases is that farmers would have caused the disease outbreak in one way or the other either by an act of commission or omission.
While animal health management is a very broad subject which encompasses a lot of practices, I wish to discuss bio-security procedures as a critical component of disease prevention.
Bio-security procedure refers to the steps that are taken at a farm production unit to prevent importation of diseases into the production unit.
This is very common especially in intensive production systems and also systems where high levels of hygiene are demanded.
Farmers would know the phytosanitary procedures that they encounter in high hygiene systems such as abattoirs, milking parlours and poultry production units.
Visitors and their vehicles pass through what is known as a foot bath and those wishing to go inside the abattoir are provided clean white coats and gumboots.
All these bio-security measures are meant to prevent visitors from importing diseases into the establishment and cause a health problem.
While bio-security measures are common in intensive production systems, it is important to note that even at communal level these procedures are important albeit in a different manner.
An example is the reckless movement of animals with no compliance to veterinary requirements.
The veterinary movement restrictions are themselves bio-security measures meant to prevent spread of communicable diseases across geographical boundaries.
A breach of these restrictions have caused outbreaks of diseases, especially foot and mouth disease (FMD).
An example is Nkayi District which is struggling to contain foot and mouth disease which is usually brought by illegal movement of cattle from Gokwe District.
Gokwe District is struggling with FMD and this spills into Nkayi District especially from farmers who exchange their oxen for heifers across the two districts.
At household level a clear demonstration of the importance to observe bio-security measures is usually experienced in the poultry sector.
More often than not, when smallholder farmers get indigenous chickens from elsewhere and bring into their homes there is a disease outbreak with the farmer losing his chickens to such diseases as Newcastle.
In some cases, farmers who try to produce broilers alongside indigenous chickens have experienced huge losses on the broilers.
As a bio-security basic measure, farmers need to know that it is not wise to mix poultry batches from different sources.
Also it is not prudent to mix different species of poultry as this will certainly lead to cross infections.
If you are doing a lot of buying of stock it is important to keep the batches from different sources separated possibly until sold.
Also farmers should avoid having countless visitors going into your fowl runs as they may bring with them an infection.
Smallholder farmers like to invite and show their neighbours what they are doing on their project.
This means on a day you have more than five people coming from different areas going into your production unit.
These are likely to have passed through their own fowl runs attending to their chickens and if there is an infection they have brought it along! Again keep your stock feed in a rodent free storeroom as these tend to be disease carriers.
Also proper disposal of chickens that die in your fowl run is an important bio-security measure as the disease can spread from the dead chicken.
Transporters are also important drivers in transmission of diseases from one point to the other.
One livestock transporter who is also a cattle farmer brought foot and mouth disease into his farm and there was an outbreak in his kraal!
After transporting a customer's animals he decided to clean his truck of the dung and he washed it right by the side of his kraal and unknown to him was that the animals he had transported had FMD.
So when his animals passed through the point where he had cleaned his truck, they picked the disease.
So if you are a transporter and a livestock farmer, avoid taking and cleaning your truck where your animals can pick the infection.
The principle of bio-security is to prevent importing diseases into your production unit and that way you prevent disease outbreaks and save on the cost of treatment.
Uyabonga umntakaMaKhumalo.
Feedback [email protected]; cell 0772851275.