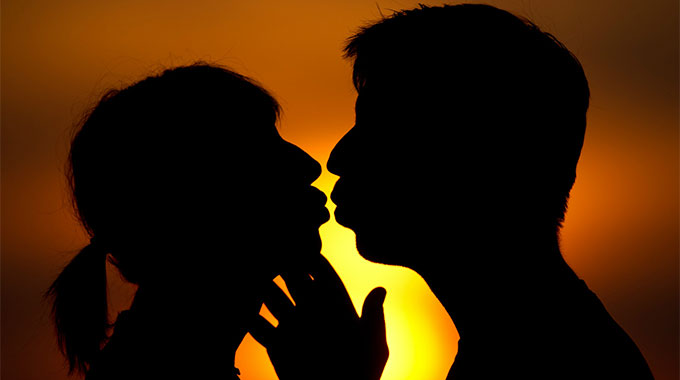 The Sunday News
Hi Sis Noe 
I HAVE a low sex drive and the doctor said it could be due to very low testosterone levels in my body. He said I should get tested to find out. Do you think it's true? — Worried.
Reply
The doctor could be on the right track — hormones, such as testosterone, play a role in sexual desire and response. So you should do the tests to find out if that is the cause. That said, a second opinion could help you make a more informed decision, as there are a number of potential factors that can cause low libido and a number of possible treatment options. Libido can fluctuate during a person's life and it varies from person to person – a change in sex drive or consistently low sex drive is only a problem if it's causing distress. Hormonal changes can have an effect on sex drive — for example, testosterone production naturally declines for many men as they age, which can reduce libido. There's also a condition called male hypogonadism, in which the body produces less testosterone that can lead to a lower sex drive. Among women, menopause and pregnancy can cause changes in estrogen production that sometimes decrease sexual desire. Testosterone treatment can also cause a number of side effects in men, including acne, testicle shrinkage, decrease in sperm production, increase in blood clot risk, and with long term use, a heightened risk of prostate cancer. Other physiological treatments can include changing out medications that may have a side effect of lowering libido, prescribing medication that treats erectile dysfunction or low libido in premenopausal women, and lifestyle changes such as cutting down on alcohol, increasing physical activity, and staying well-rested. While there are many potential physiological causes to consider, lower sex drive can also be a result of psychological factors such as stress, depression, anxiety, and low self-esteem. Therapy and medication are the go-to treatments for psychological causes of low libido. Another possibility when it comes to low sexual desire is that it stems from relationship issues. Poor communication about sex, mismatch in sexual needs, lack of connection with a partner, and trust issues are among some of the factors that could lead to someone losing interest in sex. Working on communication and taking steps to spice things up can sometimes kick sex drives back into gear, and sex education or counseling can be helpful tools to add into the mix. In a nutshell, seeking a second opinion could help you decide what path may be best for you boost your libido.
Hi Sis Noe
I wanted to find out where the clitoris is located? I am a 19-year-old girl and I don't know where my clitoris is located. — Curious.
Reply
The clitoris may be a bit elusive to females who have not fully explored their own body. Being the only body part to have the sole function of pleasure, it's no wonder people wish to find it. Typically, the place to start will be towards the top of the labia (the outer and inner skin folds), but below the mons pubis (the fatty tissue where pubic hair grows above the pubic bone). This is where a small piece of skin, called the clitoral hood is often found. You might guess what you might find beneath the hood — the glans of the clitoris, which is the external part and the one that is most often stimulated for pleasure. Yes, that's right — there is more beneath the surface. The external clitoris is just the tip of a branching interior system of erectile tissue that runs down towards the vaginal opening. This tissue responds to sexual arousal by filling with blood and becoming harder and erect. In turn, the external part of the clitoris will actually swell and retract underneath the clitoral hood — and this process of stimulation and arousal may also aid in its discovery because it may make it more visible.
Hi Sis Noe
My boyfriend never makes a sound during sex but he tells me he enjoys. I am worried he is lying to me. — Worried.
Reply
Not everyone makes a commotion during sex; some people remain silent while stimulated, including at the time of orgasm. Although he may not express himself verbally, your boyfriend may be panting, moaning, and yelling your name on the inside, but keeping his mouth shut for fear of letting anyone within earshot in on what's going down. Many people, especially when young, are taught that sexual activities are best kept secret. This belief remains with many adults long after mom or dad would ever "catch" them in a sex act, but is powerful enough to keep them quiet for a long time. His stillness and apparent lack of reaction could also come from feeling nervous, tense, or uncomfortable with part or all of what's going on. It's definitely nice to know how your partner is feeling during sex, so how might you turn up the volume during your intimate times? You could ask him and talk during sex not after. That can do the trick.