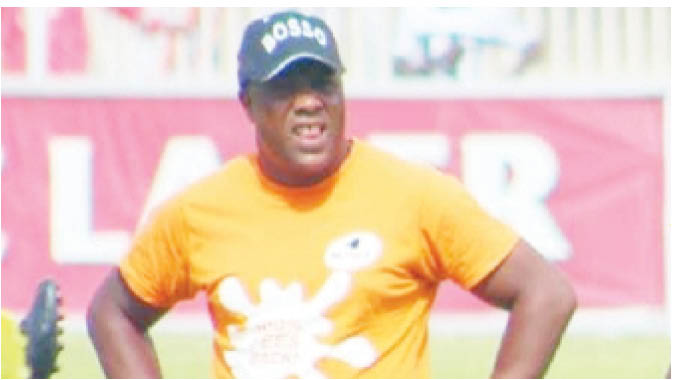 The Sunday News
Ngqwele Dube, Sports Correspondent
HIGHLANDERS technical manager, Mandla "Lulu" Mpofu says his elevation to the post is an opportunity he will grab with both hands and make the most of it.
Mpofu (45) said despite Madinda Ndlovu's shoes being too big to fill he was ready to play his role and bring happiness to the multitude of the Bosso supporters.
"It's not easy to lead a big institution like Highlanders but I will definitely work hard to give the club the results it wants. We know Highlanders demands a lot and supporters want their team to win everything. For me this is a personally good opportunity as I have learnt a lot from the former technical manager although he left big shoes to fill. I will use the knowledge that I got from Madinda to impact on the team and get positive results," he said.
Mpofu said he will not be listening to "doubting Thomases" but will be focusing on his job. 
"Yes, this is a very big institution and the most important thing as a coach is that I channel all the energy that I have into my work and give the results the club wants at the end of the day. Another important thing is that I want to work for this club and reward the executive and board for the faith they have put in me by giving me this chance. All I can do now is to dig deeper and deeper to make the club grow," he said.
Born in Victoria Falls, Mpofu moved to Bulawayo at a tender age and at Ihlathi Secondary where he got into athletics but at the same time playing for Highlanders juniors, then moved to Ziscosteel as a midfielder in 1993 and shifted to Railstars. He began his coaching career at Railstars and has had attachments at Chicken Inn, Bulawayo City, Bantu Rovers and was previously at Bosso as Bongani Mafu's assistant.
Mpofu showed his leadership qualities when he revealed they will be supporting midfielder Denzel Khumalo's rehabilitation back into the squad following the player's truancy. He revealed they are working for the midfielder's quick return.
Khumalo had all but given up on Highlanders with reports indicating that he had opted to force a move out of the team as he felt he was being sidelined and he went AWOL, reportedly as a sign he wanted out.
"Denzel is back at training after going through the club's disciplinary process and he is working so hard and the way he is working we hope to see him earlier.
"He is a young man still growing and we want to help him where possible as a technical team,  definitely we have to see his back as soon as possible working round the clock through the fitness trainer for him to make a quick return. However, it is entirely up to him to work hard and leave those bad habits and he could be back in less than a month. He is talented and as a young player with age on his side he can only get better and better and we are going to give him all the support."