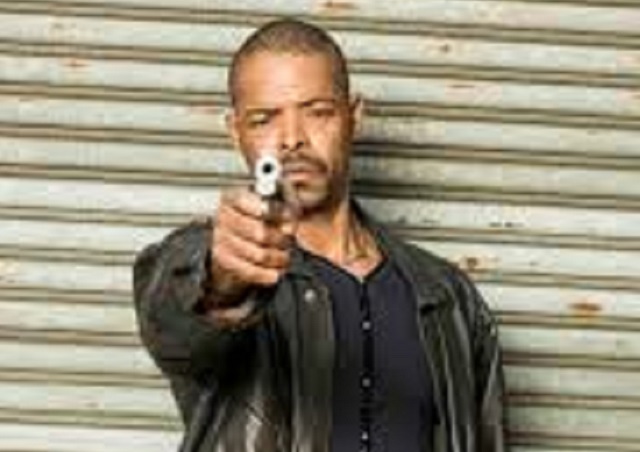 The Sunday News
Kudzai Mpangi, Sunday Life Reporter
WHEN multi-talented South African super star Israel Makoe made his debut visit to the small boarder town of Plumtree, he was deeply impressed by the talent that he saw vowing to return to the border town.
Being a man of his words Israel Makoe affectionately known for his role as GP in the SABC1 drama series Gaz'lam made his second visit last year where he met two best Plumtree vocalists Sunday Mkandawire aka Tsibi and Sims Ncube aka RS.
His return turned to be fruitful for the two artistes as he collaborated with them on a party song dubbed Khipha Faka produced by a Bulawayo-based producer Skaiva which he added to his recently released album Last man standing.
Speaking to Sunday Life, Makoe said he has managed to maintain a good relationship with Plumtree town and he has grown fond of it.
"I have managed to maintain a good relationship with the town as I did a song with two local artistes Tsibi and RS. Those guys are very talented. The song that we did is a party song which I have added to my album which will keep people on their dancing shoes," he said.
Makoe said the two artistes have all it takes to be like DJ Fresh and Oskid as they possess such qualities.
In an interview with the vocalists manager, Handsome Sibanda said MaOrange's visit turned to be fruitful not only for the two vocalists but as well as for Plumtree as it is going to uplift their status since people only recognise them as a small boarder town.
"Having two artistes from Plumtree town featured in an album of such a high profile artiste means the guys' talent will be shared across South Africa and Zimbabwe's radio stations therefore lifting up Plumtree as a town," Sibanda said.
"Hopefully their talent will be spotted by other producers and artistes out there who have known less about our town, who might want to also feature them in their works," he added. Asked how Makoe got to recognise their talent Sibanda said: "During his first visit he saw the two guys performing and he enjoyed their performance so much that he promised to work with them on a song for his album and he managed to fulfill his promises," he said.
Sibanda revealed that the SA super star will be collaborating with the artistes on more songs as he was impressed by their passion for arts.