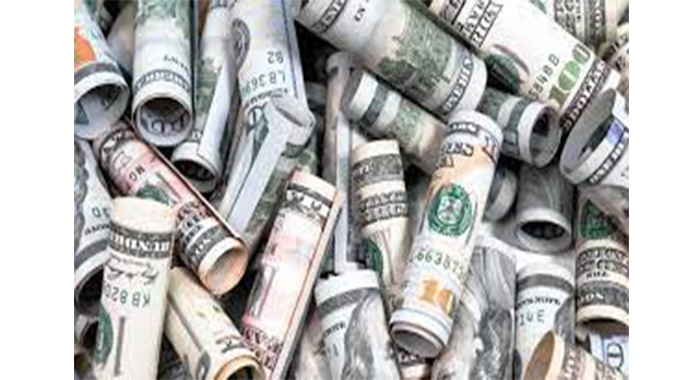 The Sunday News
Vusumuzi Dube, Senior Reporter
FORMER Deputy Minister of Transport and Energy, Ambassador Zenzo Nsimbi has called on investors to consider investing in Bulawayo, revealing that the city has a huge potential which needs to be exploited.
Bulawayo, which at one point was the country's industrial hub, has over the years seen a number of companies shut down or relocate to Harare, a situation that left thousands of people unemployed. However, Amb Nsimbi who is also a former ambassador to Botswana, has led the resuscitation of one the affected companies, Bulawayo Metal Founders and will see the company in the next few months being able to employ between 90 and 120 people.
In an interview with Sunday News last Thursday, Amb Nsimbi, who is the company's chief executive officer, said his dream was to have the city's industries fully operational noting that the infrastructure was there and all it needed was people to come in and invest.
"At Bulawayo Metal Founders we noted that last year when the national lockdown was introduced there was disconnect where people were facing problems in terms of importing various foundry equipment as the borders were closed.
Seeing this opportunity, we gathered the little resources we had to get this company functional beginning with two furnaces where we were doing just cast iron. Currently, we have managed to create employment for 45 individuals but with the new equipment we have purchased we foresee growing our staff establishment to between 90 to 120 in the next couple of months," said Amb Nsimbi.
He revealed that last month they took delivery of machinery valued at US$100 000, and a further US$35 000 will be spent on installing. Amb Nsimbi said their goal was to inspire more businesspeople to consider investing in the country's second largest city, noting that even the human resources were readily available through thousands of people that were rendered unemployed when industries closed.
"What we have done is that we have given property developers an alternative to get iron and steel products locally like short collar joints, which are used to join water pipes, manhole covers and basically anything made of steel or iron which we can fabricate as per the design provided.
"My plea, however, to potential investors who would like to invest in the city, is that Bulawayo is open for business, there are a lot of opportunities out there and all that one needs to do is identify these opportunities and exploit them," he said.
Amb Nsimbi said the onus was also on the Bulawayo City Council and estate agents to come up with an inventory of properties that were abandoned when some companies shut down.
"Its all about talking with the Bulawayo City Council because a lot of these buildings are owing monies for rates and rentals, council can even partner them in terms of reviving these companies through their economic development office. Most people just fear the unknown but Bulawayo still has potential considering its proximity to South Africa and even Botswana," he said.