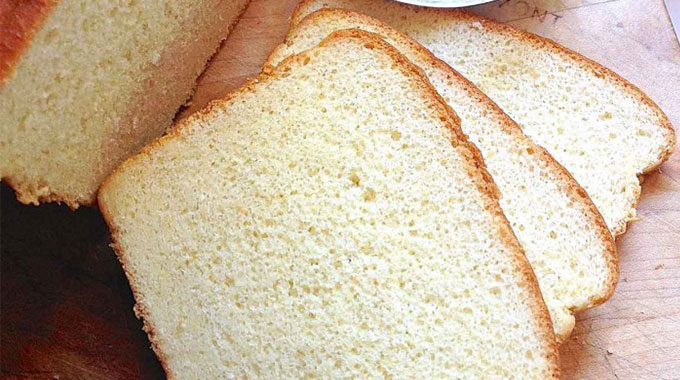 The Sunday News
Ngqwele Dube, Sunday News Correspondent
THE Vungu community is set to benefit from empowerment programmes initiated by Zanu-PF following the training of 180 constituents in bread making and building of Roman-Dutch ovens.
The participants also received training in making other basic home goods such as Vaseline, shoe polish, floor polish and candles.  The participants, majority of whom were women, are set to benefit from loans from the Women's Bank to ensure they build sustainable income generating projects.
Speaking after the launch of the bakery project on Friday, Vungu Member of Parliament, Cde Omega Sibanda said the training will have a huge impact on the livelihoods of the people as they would be able to create income streams while producing affordable goods they can sell. 
He said the countrywide programme, initiated by Zanu-PF chairperson, Cde Oppah Muchinguri-Kashiri, will empower communities in the long run.
"As the saying goes, 'adversity is the mother of invention', the tough economic situation that we are facing as a country is ensuring that we come up with innovative solutions that will last beyond the challenges that we are facing.  
"I'm grateful the programme has come to my constituency because this will give lifelong skills to our communities, enabling them to build wealth through these programmes. The programme will mitigate economic challenges the people are facing as they will be able to come up with their own goods at a low cost," said Cde Sibanda.
He said they invited six people from each of the 26 districts in Vungu with five of the six being female. The training involved teaching participants to bake bread and other confectionery products that include doughnuts and buns using the Roman-Dutch ovens and also building the ovens.
Zanu-PF national chief training officer in charge of Food Processing and Baking Skills, Cde Shylet Hatina conducted the training. 
Cde Hatina said she was pleased with the turnout and enthusiasm shown by the participants, adding support from four chiefs from the area had also impacted positively on the programme.
"I think we are going to see a positive impact from this training as we had eager participants. The programme is aimed at lasting beyond this economic situation and ensuring people have got permanent incomes they can rely on.  
"We will be travelling throughout the country imparting the skills to ensure people are self reliant and are hedged against arbitrary price increases," she said.
Cde Sibanda said participants were encouraged to form groups which would become vehicles to approach the Women's Bank to seek funding.
"The Women's Bank is availing funds and people should not be afraid to approach them as they are mandated to economically empower the nation. 
"I'm happy there is a cross section of beneficiaries that includes youth, war veterans and women. As the MP I would like to extend my gratitude to our chairperson, Cde Muchinguri-Kashiri for enabling us to host this programme and Honourable Raidza Marko (Mberengwa East MP Zanu Pf) who was the guest of honour at the launch," he said.