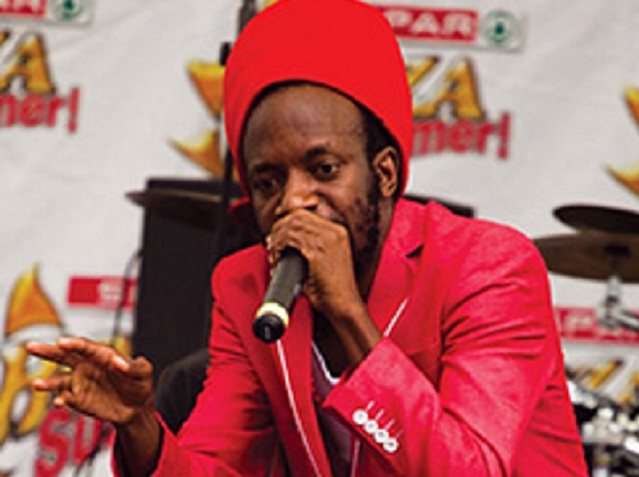 The Sunday News
Peter Matika, Senior Life Reporter
JUST after winning the National Arts Merit Award for being the best entertainment promoter in Zimbabwe, 2 Kings Entertainment begin the year with a fresh concert, where they will be holding the much anticipated Gaffa Tour.
The tour, which kicks off on 3 March, pits local dancehall artistes such as Garry B, Templeman, Boom Beto, Legion, DJ Blesh and the self-proclaimed Zimbabwean dancehall King — Winky D.
The first show has been pencilled for the Midlands Hotel in Gweru.
"We can't stop and won't stop! This is what we won an award for — to promote our local artistes. This is one of our first shows this year and we want to kick off the year on a new note," said Terminator Makoni, a promoter working with 2 Kings Entertainment.
The tour will then proceed to Zvishavane — where the artistes will perform at the Caravan Park on 4 March.
"After the 4th we will take a break for a few days then head for Beitbridge on the 15th, thereafter we will be invading Masvingo on the 17th.
After that all roads will lead to Bulawayo for our final destination, where we hope to hold a show during the ZITF period," said Makoni.
"We have a surprise line up for the Trade Fair and we want to assure people that this will be a show like no other. All we are going to say is that people should expect the best, as we are working on an eventful calendar for 2017," said Makoni.
He added that entry into all the shows would be pegged at $5 and will also be accepting EcoCash while Point of Sale (POS) machines will also be used.
"People shouldn't fret about having cash in their pockets we have acquired POS machines and we will also be accepting EcoCash payments," he said.
@peterkmatika