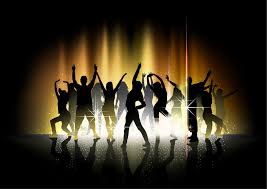 The Sunday News
Sithatshisiwe Gwaza, Sunday News Reporter
IN an effort to resuscitate the dance culture in Bulawayo, a fast-emerging dance academy — Just Dance has taken the city by storm and made remarkable strides in identifying and cultivating dance talent in many youngsters.
Thokozani Carlos Moyo, also known as "B-boy Smoke" made tremendous impact in the Bulawayo hip-hop community with his rather challenging breaking move termed B-boy, it has drilled an enormous dance culture that has seen most dancers battling it out every Saturday in the Vista in a bid to showcase their talent and entertain.
Thokozani is part of the Just Dance Academy which was founded by Stacey in 2017 in the city and focuses on various dancing styles such as ballet, hip-hop and modern.
Thokozani then joined and eventually became a hip-hop dance teacher and an official hip-hop class owner.
Despite his moves famously escalating, he acknowledges and attributes his success to the Just Dance Academy, which is the backbone of his dancing skills, as well as the main inspiration in the streets.
When asked how the academy finds its dancers, he said, "We are a good academy that delivers beyond expectations and because of that most of our students find us, and also due to great experience and satisfaction, they often pull more dancers to the academy."
He further said it could also be attributed to the number of events that they have done, such as awards and dance competitions.
Moyo aka Smoke said they have hosted dance battle competitions and annual awards that are done at the end of the year to reward dancers and give them a source of encouragement.
"The in-house awards are granted according to performance, attendance, improvement, attitude, discipline and effort throughout the year and they serve a great purpose that is beyond a token of appreciation," he said.
He further said, "Some people dance for therapeutic purposes, some for instinctual gratification, while some do it for a stable career to live out of, therefore pay attention to all spheres and ensure that the academy offers best choreography to all our students as per their demand."
When asked of the criteria used to enrol the dancers, Smoke said, "Our academy is all about helping people discover and unleash their fullest potential in dance, so we only require a person and his or her passion."