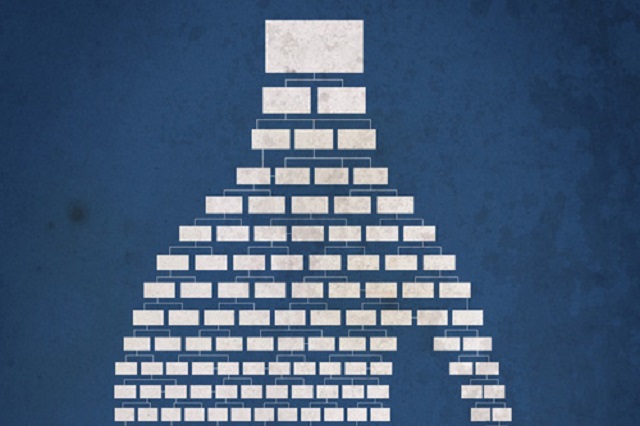 The Sunday News Joel Tsvakwi, Sunday Life Correspondent
BULAWAYO recently hosted the International Archives Day, a day set aside for the recognition of the significance and the achievements of the archival profession globally.
Themed, "Archives, Citizenship and Inter-culturalism" this global event is celebrated on the 9th of June every year.
Admittedly the role of Records and Archives administration in this country is viewed with a sequel satire of denigration that one cannot imagine that it's a worthwhile profession which ensures the smooth flow of, all mankind's endeavours.
Most institutions pride themselves with various achievements, however, regrettably it is sad that the area of archives management is still grossly not given the attention it deserves.
According to International Council on Archives (ICA) the public's image of the archives is foggy; often confused with libraries, archives continue to be perceived as documents for internal use only, which are difficult to access and are of interest only to historians.
In Zimbabwe Archives administration and Records management is under the auspices of the National Archives of Zimbabwe, a department of the Ministry of Rural Development, Promotion and Preservation of National Culture and Heritage.
Speaking on the occasion of the International Archives Day, The Director of the National Archives of Zimbabwe, Mr Ivan Murambiwa, described the intuition of the family tree project.
"For 2017 we decided to come to Bulawayo for a celebration of family history and heritage through the launch of our family tree project. While this year's theme is the inspiration behind the family tree project, what may not make it into the archives however, is little known fact that the idea of the family tree project was sown at the beginning of the year during a homework session with my Grade Two son.
"When I looked at the resultant family tree I smiled realising that for all the differences we expend our energies to prove, the family archives will show we are one people linked somewhere in the family tree web," he said.
He added: "This is our long held belief as National Archives; we believe that as Zimbabweans we are one people connected culturally and geographically, this is the inspiration behind this family tree project, our hope is to develop not only a booklet but expand this into an electronic platform that our children can use to deepen their understanding of family ties."
"If every school going child was to develop their own family tree and aided with supporting software am sure we can be able to show that we are all related as Zimbabweans beyond ethnic and linguistic barriers," recounted Mr Murambiwa.
Experts define a family tree as a chart that shows all the people in a family over many generations and their relationship to one another, also known as lineage, genealogy, line of descent or ancestral tree.
In his publication, The Role of Archives and Records Management in National Information Systems, James B Rhoads, gives the threefold meaning of the word archives.
Firstly as meaning a body of non-current permanently valuable records, secondly it applies also to their place of deposit or a building dedicated to their care and use, and to the organisation or agency responsible for administering them.
Records are thus defined as units of recorded information in whatever format; received, created, used, and maintained by an individual or organisation in the transaction of business obligations or as evidence thereof.
Thus archives are non-current records that have been formally appraised, and found to have continuing or permanent values as evidence or for research purposes.
Amounting to only a small proportion of the great mass of records from which they are selected, archives are thus useful and valuable in an almost infinite varying ways. Thus they serve first of all as the nation's memory, and enable a society to plan intelligently for the future.
Archives are also strategic in that they preserve a record of the obligations and commitments of the Government and evidence of the rights and entitlements of the citizens.
Jointly, archives contain a vast amount of information about people, organisations, social and economic development, natural phenomena, and events invaluable primary source material for writing about all facets of the nation's history.
As a source of national history the archives can become a powerful influence in fostering a people's understanding of itself and in creating a sense of national identity.
ICA believes through the International Archives Day, some of the following can be realised in all nations; raising awareness among the public of the importance of records and archives, in order to make it understand that records and archives provide the foundation for their rights and identity.
Secondly, to raise the awareness of senior decision makers of the benefits of records management for good governance and development; while raising the public, private and public sectors' awareness of the necessity of preserving archives for the long-term, and of providing access to them. @joeltsvakwi