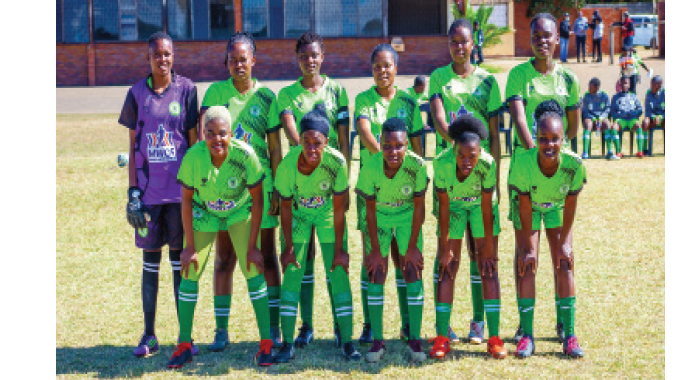 The Sunday News
Simba Jemwa, Sports Reporter
BULAWAYO Chiefs maintained their 100 percent winning streak after a smashing 9-0 victory over Highlanders Royals, while Loxion Vipers beat Bulawayo Queens 3-0 and Lobengula City Queens four goals past Street Set in the Southern Region Women's Soccer league yesterday.
Affectionately known as Amakhosikazi, Chiefs were two goals up just four minutes into the game whose kick-off was delayed after Royals arrived late for the tie.
Three more goals gave the hosts a five-goal halftime lead and on their return from the break drilled another four past the hapless Bosso Royals who went back to losing ways after they had picked up three points last week when they pummeled Bulawayo Queens 12-0.
The results ensures that Chiefs pull further away from the chasing pack led by second placed Vipers who beat Bulawayo Queens 3-0. Chiefs now have 27 points from nine games and have scored 58 goals without conceding a single one.
Speaking after the victory over Bosso, Chiefs' coach Evans Neta was impressed with his team's performance.
"I am happy that we have managed to keep scoring goals and maintained our grip on the lead.
The girls have been playing well and following instructions.
We played good football but there were lapses in concentration which led to us losing balls unnecessarily in the first half."
Bulawayo Queens failed to recover from last week's drubbing against Bosso when they were humbled 3-0 by Loxion Vipers.
Vipers are seven points behind Chiefs and one point ahead of third placed Ubuntu Queens who drew nil-all with seventh placed Las Palmas.