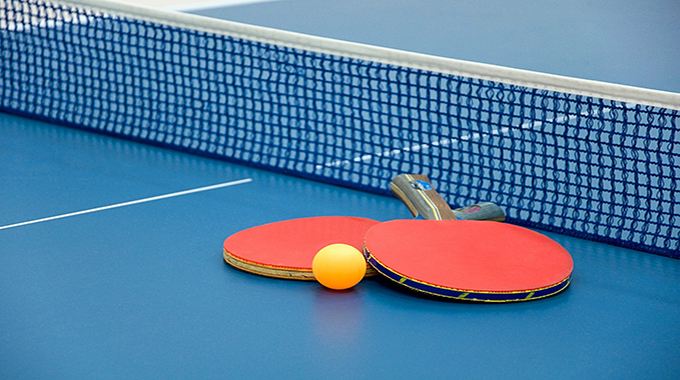 The Sunday News
Mbekezeli Ncube, Sports Reporter
THE Bulawayo Table Tennis Association (BTTA) recently held their elective meeting at the Zimbabwe Republic Police's Drill Hall in Bulawayo, where they re-elected their chairman Luba Ndlovu for another term that will see him in office until 2021.
The meeting was presided by Sports and Recreation Bulawayo Provincial Co-ordinator Sam Dzvimbu together with the National Technical Director, Noah Ferinando.
Ndlovu vowed to take the Bulawayo table tennis to next heights from the grassroots level because even building a house starts from foundation level.
"We intend to visit the National Association of Primary Heads (Naph) and the National Association of Secondary Heads (Nash) offices and sell our objectives and vision so that we are in the same wavelength. Children are the future of every sport hence we need to foster strong roots for sustainable development of sport. 
BTTA will make an effort to partner with interested organisations to promote the sport and therefore we are appealing for sponsors," said Ndlovu.
He also said sports activities like table tennis that are yet to grow much bigger in Zimbabwe need to be supported because there are good players in the country that have a potential to upset great players in Africa and beyond.
According to Ndlovu, the association has also lined up several tournaments and coaching courses for this year with the hope that it will help people know and learn more about the sport.
"We are in need of training equipment such as tables, bats, nets as well as balls. Our players are using substandard bats and this has a big effect on the game of a player," he said.
Bibiana Ncube was elected vice-chairperson, the secretary general post was given to Talent Ngwenya.
The treasury department is led by Prosperity Moyo whereas Walter Ngwenya is technical director.
Marketing officer is Mayibongwe Sibanda, Silungile Mholi co-ordinator while Fortunate Nyathi will be in charge of umpiring department. 
The board is completed by two committee members Ashley Dlamini and Tendai Ushemakota.
@MbexmabuzaNcube