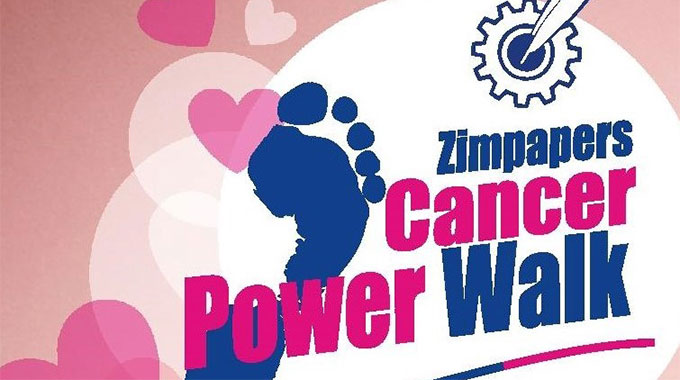 The Sunday News
Robin Muchetu, Senior Reporter
THE Cancer Association of Zimbabwe (CAZ) is adamant that a designated Cancer Fund is the only way out of the challenges people are facing concerning diagnosis, treatment and care of patients suffering from the disease.
Calls for a cancer levy have been growing over the years but some sectors are complaining that taxpayers are already overburdened by other taxes. According to the Zimbabwe National Cancer Registry, cervical cancer is the leading cause of death in Zimbabwe followed by breast cancer, with black women being at highest risk of contracting the disease. In 2018, the World Health Organisation noted that there were 17 465 cases of cancer alone and 12 217 deaths from cancer in Zimbabwe.
Cancer Association of Zimbabwe information, research and evaluation manager Mr Lovemore Makurirofa said there was still a need to have a cancer levy in the country.
"The Government must have a Cancer Fund which is a separate fund for cancer patients in Zimbabwe. Looking at the current situation, when it comes to these patients, they are struggling to access treatment, and other services required for cancer patients. If the Government can come up with a separate fund for cancer then that fund can be used through the National Pharmaceutical Company to import drugs so that they can be found in public hospitals rather than the current situation where cancer patients are getting drugs from private pharmacies and the drugs end up being very expensive," he said.
Mr Makurirofa said cancer issues were catered for from budget allocation given to the Ministry of Health and Child Care. He said the association was also concerned about the centralisation of diagnosis and treatment of cancer in Harare.
As the country celebrates October as the Breast Cancer Awareness month, concerns have also grown over the issue around dissemination of information and lack of donor funding for cancer.
"We do not have many institutions that are disseminating information on cancer in the country. We understand that with other diseases, especially non-communicable diseases, in as much as the Government has an allocation for that, they are being complemented by international donors, especially in the area of HIV and malaria but when it comes to non-communicable diseases, cancer being included, we don't have budgets and no international partners to help us in the fight against cancer," said Mr Makurirofa.
He said Zimbabwe must meet the targets of the Abuja Declaration. In 2001 African Union States met and declared that they would allocate at least 15 percent of their national budgets to the health sector and urged donor countries to scale up support in what became known as the Abuja Declaration. However, almost 20 years down the line the declaration has proved to be elusive for many countries with Rwanda and South Africa being the only ones that managed to reach the 15 percent target.
— @NyembeziMu