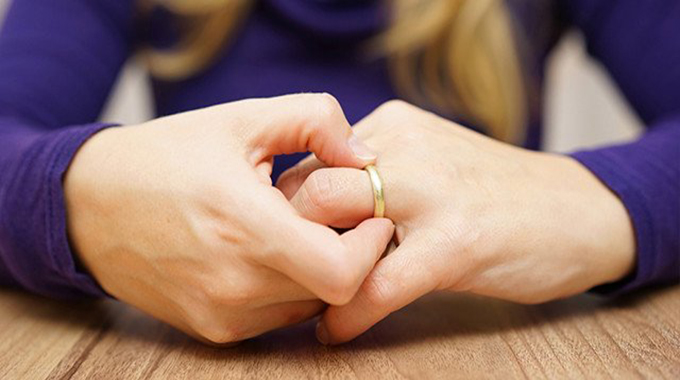 The Sunday News
Hi Sis Noe
I HAVE been having an affair with a married man. I am also married. He promised to leave his wife for me and he did. I also did the same but the problem is that he has also left me after his father threatened to remove him from the will. What should I do?
Reply
I am sorry for what has happened to you. I don't wish it on anyone. This man has proved to be cruel and selfish and he has left you with no marriage, no man and the knowledge that you have both deeply hurt your families. Remind yourself that he is not the man you thought he was. He has behaved callously because his decisions are dominated by money. Love is well down his list of priorities. He is a man who thinks about his own needs and has no empathy for the pain he has caused. Concentrate on your family and friends and rebuilding your life.
Hi Sis Noe
I am in love with a man who treats me like a queen but the problem is that he has an ex-wife who bothers him a lot. We stay together and she calls every day asking for money and they are constantly fighting. His children don't like me because of her even though I try to be good to them. Help
Reply
You are dealing with a jealous ex who cannot stomach the fact that her ex-husband has found love again. She resents you and this is reflected in his children's behaviour. The more he lets her get away with it, the more she will take advantage. Talk to him about this and see if he will agree to tell her to restrict her calls and that they should be purely about the children and at reasonable times. And he must stop picking up the phone whenever she calls — at times he has to ignore her calls because she is clearly out to cause trouble. You also need to know if he too wants marriage and more children. If he can't stand up to her this relationship doesn't have a future. It will be best for you to leave him.
Hi Sis Noe
There is a married woman at work I am attracted to. Her husband cheats on her. I have asked her out but she has turned me down twice even though she likes being with me. We have been to movies and we have had dinner together when her husband is away. Do you think I have a chance?
Reply
A chance you certainly have but you don't have a brain. She is married and her husband is cheating on her and that has made her vulnerable and you want to take advantage of that. This woman is vulnerable to an affair, and I do hope your common sense stops you taking things further. Affairs frequently happen because of marriage problems, and, rather than trying to sort them out, people often find solace in other relationships. If you had an affair with her, you would be stepping on a minefield. First, she is married; second, she could fall in love with you or you with her only to find she won't leave her husband. He could find out, then rather than trying to repair the marriage, it could end in divorce, which would be devastating if there are children involved.
Hi Sis Noe
My husband only wants us to have sex in the same position and he does not listen when I tell him we should try other positions. As a result at times I am tempted to cheat.
Reply
You are in an equal, adult relationship and entitled to say what you do and don't like without having your head bitten off. No one likes sex to be exactly the same every single time — variety is definitely the spice of life — but this one-dimensional man leaves you wondering where you actually stand. Is he actually giving you the sexual satisfaction you desire? Does he even like sex or to him it's a chore? You need answers to all those questions. An orgasm is a human right, don't let him bully you.
Hi Sis Noe
My boyfriend is not romantic, he gives me money and tells me to buy myself what I like. He says he has no time to buy me fancy or sweet things because he does not understand women. I find that hurtful because he can't be bothered about my needs.
Reply
Your man is selfish and naïve. He is a fool. His off-hand attitude towards your needs is deeply disrespectful. Doesn't he understand all unions require on-going work, compromise and effort? Making insulting comments about not understanding women does him no credit. Ask him why he bothers sticking around when he contributes so little to your happiness and relationship. Point out that you don't need another friend; you crave a lover who is committed to you and on your side. Is he prepared to change or are you both wasting your time? Talk to him today about the seriousness of your situation.
Hi Sis Noe
I am attracted to my husband's brother. I find it disgusting but somehow every day I imagine him making love to me. What is wrong with me?
Reply
Nothing is wrong with you, such imaginations and dreams are normal. What is not normal is making them a reality. Turn this situation into a positive. If your feisty brother-in-law has fired up your imagination and made you feel sexier and alive then use this energy to make things even better with your husband. Remember that you can admire this man, but you cannot touch him; that would be completely inappropriate and wrong. For all you know, your partner could be entertaining lustful thoughts about other women all the time. The important thing is that a significant line is not crossed and that you cherish and protect the established relationship you enjoy and the man who really loves you.