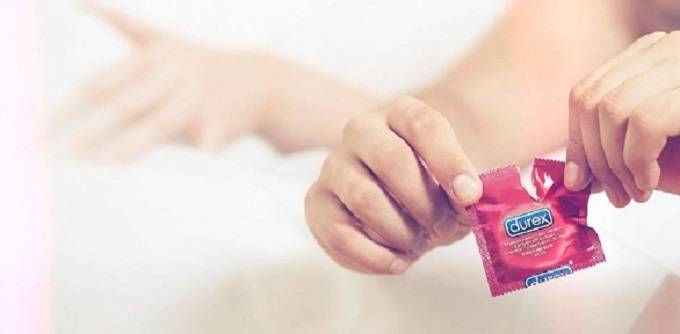 The Sunday News
Hi Sis Noe
When is the right time to put on a condom?
Reply
A condom should be put on after the penis is erect and before it makes any oral, vaginal contact with a partner — other than this stipulation, there is no right or wrong time to put on a condom.
To maximise safer sex with condoms, each time you have sex, always put a new condom on an erect penis before there is any genital contact.
If intercourse begins without a condom, pulling out and putting on a condom before ejaculation may not protect against sexually transmitted infections (STIs) or pregnancy, since there may be bacterial and viral content, and possibly sperm in pre-ejaculate semen (pre cum). Instead, a condom could be put on in the opening act of foreplay, rather than waiting until it's time for penetration.
Having extra condoms around, in case a condom is put on too soon or you lose your erection, is also a good move. Just be sure that some space is left at the tip and the condom is always rolled all the way down to the base of the penis.
Hi Sis Noe
I am a 30-year-old father of one. I am failing to have sex with my wife because she has vestibulitis. Since the birth of our first child last year, her condition has worsened and she has lost all interest in having sex and does not want to be treated. — Worried.
Reply
Encourage your wife to persevere in seeking appropriate treatment, so she can enjoy intercourse again, and try to pleasure each other in other ways. Bear in mind she may also have lowered desire post-partum, which is very common.
I am not surprised she is giving up, because sufferers of vestibulitis, or any kind of vulva disease, can experience severe pain during intercourse, spasms, urethral irritation, constipation, incontinence or diarrhoea, and very often the entire pelvic region is affected. Many women suffer from this condition, which requires understanding, a correct diagnosis and satisfactory treatment. Look for a doctor with the expertise and patience your wife needs. Have sex therapy together — you both deserve the right help.
Hi Sis Noe
I think my boyfriend is ashamed to be with me. He always insists that we meet away from the public. — Confused.
Reply
If I was you I would ask myself why I am still with a man who is ashamed of me. If someone cannot accept you for who you are then they don't belong in your life. If you want me, you need to want all of me, not want me when we are alone away from the public.
Hi Sis Noe
I am in love with a guy who just decided to break up with me because he says we don't respect each other and we are always fighting and that I don't trust him. I really love him and I can't live without him. If I can't have him I don't see myself in love again. — Help me.
Reply
Your fights and arguments were a sign that the two of you were not compatible and your boyfriend was justified to cut loose. Basically, the fights were hinting that you had outgrown each other and it was time to pick yourself up and move on.
If you stop to rationalise exactly what you can't live without you will realise you are not thinking about anything with substance — just emotional turmoil and confusion. You don't really want to be a nun; there are plenty of better guys out there to choose from. Right now just take your time and it will all get better with time. You will recover and you will emerge from this heartbreak a better person and you will be more aware of what you want.
Hi Sis Noe
My husband has a very big penis and each time we have sex it will be painful. What can I do to stop the pain?
Reply
Contrary to the popular belief that "bigger is better", vaginal intercourse with a particularly well-endowed man can present challenges. The great thing about being intimate with someone else, though, is that there are endless amounts of ways to get down and dirty.
You and your man will just need to take some time to communicate and get creative. If you do that, you are sure to stumble across a few (or a bunch) of mutually satisfying solutions. Make note of these four words: arousal, lubrication, position, and technique.
Regardless of penis size, sensual touching is essential before penetration as it allows enough time for arousal as well as vaginal lubrication.
Have you ever heard of vaginal tenting? It's a (pretty cool) process that occurs during sexual arousal where muscular tension pulls the uterus upward, which can create more length and width in the vagina.
The average vagina is about 3-4 inches in length, but can reach 5-6 inches in length as a result of vaginal tenting. Spending more time on foreplay can build your arousal prior to penetration, and allow your vagina more time for tenting. Adding some water-based lube to your sex play may also make sex more pleasurable and less painful.
The sex discomfort may be due to the head of his penis hitting your cervix. Different sexual positions could help reduce pain and increase your pleasure, such as those that allow you to have control over penetration and movement (for example being on top). Some people feel more comfortable with partial insertion during sex.
The un-enveloped part of the penis, as well as the scrotum, can be stimulated with fingers or hands. As you experiment and play, tell one another how you feel, what is uncomfortable, and what feels good.
This doesn't need to mean carrying out a full conversation while having sex; simple words — like "deeper" or "not so deep," "gently" or "harder," "faster" or "slower" — usually are enough to get the point across and make sex more satisfying for both of you.