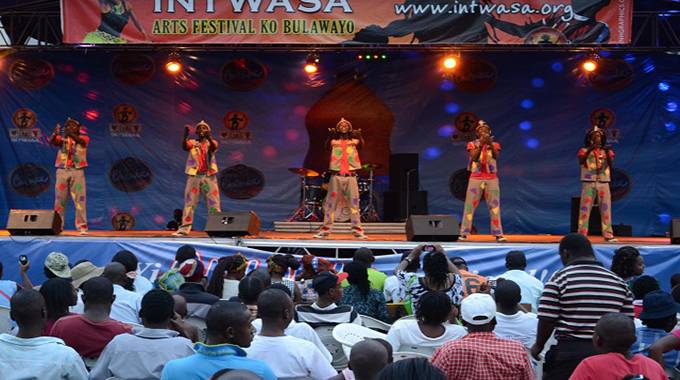 The Sunday News
Raisedon Baya
A FEW weeks ago Bulawayo City Council met and among other things deliberated on an application for support submitted by Intwasa Arts Festival. In the application the festival was, as usual, seeking for support towards this year's edition of the festival. Every year the festival does this — apply for support from council, and every year response is given. It would be very insincere to say council has not been supportive of the festival. For years, especially since the 120 years celebration, City Fathers have listened to the festival and supported in whatever way possible. In the past council has given Intwasa discounts on venues, allowing the festival to pay half of what others pay. For that the festival has been grateful and perhaps it has been one reason why it has survived so long without proper financial support. 
This year the council went further and showed how much it wants the festival to grow and be a success. Perhaps now council understands better why the festival must be supported and kept alive. Here is what the council resolved for this year:
1. Council grants FREE use of the City Hall Car Park for the festivities to take place.
2. Council to bear costs only related to the twinning agreement for bringing the requested artiste. Council agrees to pay for local accommodation, local transport and feeding the artiste.
3. Council also further recommended that Intwasa be supported every year instead of applying for support every year. 
4. Council also recommended the council enters into an agreement with the festival to further develop the project together.
The resolutions made for very good reading and showed council's improved attitude and respect towards the arts in this city. We have said it and keep saying that a successful city festival will only reflect on Bulawayo itself. Most festivals are dying because of funding challenges and I strongly believe Intwasa is lucky to be in a city like Bulawayo that has progressive fathers. There are many reasons why Bulawayo should support a festival like Intwasa. Besides the feel good feeling there are economic and social reasons. A successful Intwasa would employ many local artistes. A successful festival would draw in tourists from different places. A successful festival would cement Bulawayo's position as the cultural capital of Zimbabwe. That perhaps is what the city fathers finally saw and decided to fully support the festival. Free use of the Car Park alone will not be enough but for the festival it is a huge step in the right direction and council's willingness to sit down and further develop this arrangement speaks volumes of what the future holds for arts in this city. 
Away from the City Council support Intwasa in partnership with Larfage Cement are bringing back the Larfage Poetry Slam — probably the biggest poetry slam in Bulawayo with prize money of  $2 000. The winning poet will walk away with a whooping  $1 000, while first-runner-up will collect $600 and 2nd-runner-up goes home with $400. The festival is currently calling on all poets to register for participation. All poets need to do is send a one-minute video of their performance to 0772814185.  
The 20 best poets will then be asked to take part in the slam. This a big opportunity for poets and the slam comes as another opportunity to develop arts in Bulawayo. The Larfage Poetry Slam is taking place on 24 April at National Art Gallery in Bulawayo and will be free of charge. This will be a good night for poetry lovers. Last year's event was won by Thandoe Sibanda, then an A-level student at Mzilikazi High School. Who is going to take the first prize this year? That is the big question to be answered on the 24 April at National Art Gallery in Bulawayo.