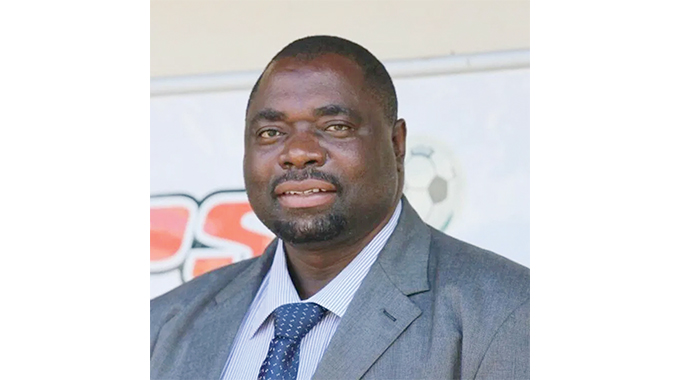 The Sunday News
Mehluli Sibanda, Senior Sports Reporter
OVER 2 000 footballers in the country have had their livelihoods threatened by non-activity on the domestic front for almost a year now.
Local football has been on hold since March last year when measures put in place by the Government to curb the spread of the coronavirus saw sporting activity being halted. Premier Soccer League clubs register 30 players every season and this means 540 of them from 18 clubs have their careers on hold. The number becomes higher if the four regional division one teams are brought in since they also engage 30 players every season. Regional leagues have on average 16 teams each which means a total of 1 920 players are redundant.
Considering that footballers are mostly bread winners in their families, it means that thousands are impacted by not having domestic football played in the country.
While some PSL clubs have been paying salaries to their players since March last year, the situation is bad in lower leagues of Division One and Two where clubs have no financial backing with most owned by individuals. Calls for football to be allowed to return have been growing louder on a daily basis with those advocating for the resumption of the sport pointing to the fact that players were struggling to make ends meet. Some of the players said while they were getting their salaries, the money was not enough as they made extra money from camping allowances and winning bonuses.
PSL chief executive officer, Kennedy Ndebele told this publication last week that the football industry has failed to convince the authorities that the sector is an essential service.
"Football is not an essential service, we have failed to present ourselves as an industry, we have presented ourselves from an emotional point not a practical one. We are preparing for a restart when the Government sees it convenient for us to do so. We must not mislead people and say we are pushing for a restart, what we are doing is preparing to restart when we have been advised by the government that is it safe to do so,'' Ndebele said.
Last week, Minister of Youth, Sport, Art and Recreation Kirsty Coventry also told parliament that football was not an essential service and would resume, together with other sporting disciplines, when the lockdown has been lifted by government and the environment deemed fit for players, officials and spectators.
Last year, the Zimbabwe Football Association received US$1,5 million from the International Federation of Association Football (Fifa) and US$300 000 from the Confederation of African Football (Caf) as Covid-19 relief funds. Zifa insist that they have distributed all the funds to the affiliates in terms of the schedule they made public in August last year.
However, Zifa have made an application for the resumption of the games to the Sports and Recreation Commission. SRC acting director general, Sebastain Garikai told the media that the Zifa application was being considered. Garikai noted that Zifa's proposed dates for the return of the domestic game were within the level four lockdown period, which was on Monday extended, by a further two weeks, which means chances are high permission would not be granted. — @Mdawini_29