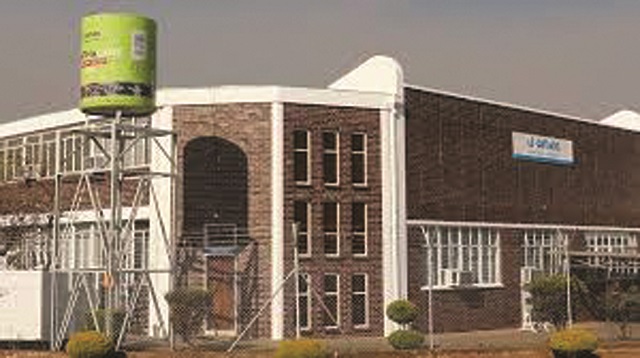 The Sunday News
Dumisani Nsingo , Senior Business Reporter
LEADING pharmaceutical manufacturer and distributor, Datlabs has invested more than $1 million towards upgrading its factory as it seeks to increase production while eyeing a window of opportunity in export markets.
Datlabs chief executive officer Mr Todd Moyo said the Bulawayo-based company is at an advanced stage of completing its refurbishment work.
"We are actually seized with upgrading our pharmaceutical factory that is the number one project. We are putting in what they call a HVAC system, a heating, ventilation and air conditioning system. We have just finished that, as I'm talking the contractor is working on putting chillers and finalising that (installation of chillers). We have done all civil works," he said.
He said the company purchased a state-of-the-art automated pharmaceutical tablet press machine, which would arrive in the country soon.
"We are at a point where we are waiting for the machines. They landed in Durban on 15 September, these are tableting machines and they are four units.
We have also been doing (refurbishment of) our tableting department while we are waiting for those machines, so that's what we are concentrating on at the moment," said Mr Moyo.
He said the Government has pledged to assist the company to rehabilitate its intravenous (IV) fluids manufacturing plant in the wake of the cholera outbreak last month. The plant has been non-functional for about 15 years and mooted plans to rehabilitate the IV fluids plant about five years ago at a cost of $2 million but the company has over the years been failing to do so owing to lack of funding.
"I know that the project Government is looking forward to what we call the LVPs (Large Volume Parenterals) project. These are the drips that we used to manufacture. With the cholera outbreak we would have benefited because we would have supplied the drips. It is (reviving of the IV fluid plant), a plan which has been standing for some time. We think it can be resuscitated but the Government has already indicated that they want to help," said Mr Moyo.
IV fluids are fluids which are intended to be administered to a patient intravenously, directly through the circulatory system.
These fluids must be sterile to protect patients from injury, and there are a number of different types available for use. Many companies manufacture packaged intravenous fluids, as well as products which can be mixed with sterile water to prepare a solution for intravenous administration.
Most of the LVPs consumed in Government institutions are donations from the multilateral partners of the Government. He said the company would need close to $2 million to resuscitate its IV fluids factory.
"We have already poured in $1 million, $500 000 was into the HVAC system and another $500 000 was into the machines and also the small civil works that we are doing. So far we have poured in about $1,2 million and we need to pour in another $1,8 million on the LVPs project," said Mr Moyo.
He said the company has set sights at exporting most of its pharmaceutical products.
"Exports are possible on the pharmaceutical side, once we have upgraded our pharmaceutical plant, what happens is that we get the authority from the other countries to come in and inspect the plant and say they are also satisfied and then we will start exporting those pharmaceutical products," said Mr Moyo.
Mr Moyo said a number of personal care products it introduced over the last few years were performing well on the market, particularly its Camphacare.
Datlabs introduced its Camphacare into the market six years ago after Tiger Brands of South Africa terminated a 50-year manufacturing arrangement with the local pharmaceutical and personal care products manufacturer in 2013.
"Camphacare has done extremely well. It was helped obviously by the introduction of SI (Statutory Instrument) 64 (of 2016), it's the product which has actually generated money for us to do these projects. It's obvious it's suffering because of forex problems but it has actually done well," said Mr Moyo.
He said the company is looking forward to introducing a wide range of new products. The company is exporting its Camphacare product to Zambia but has set its sights at spreading its tentacles across the region.
@DNsingo