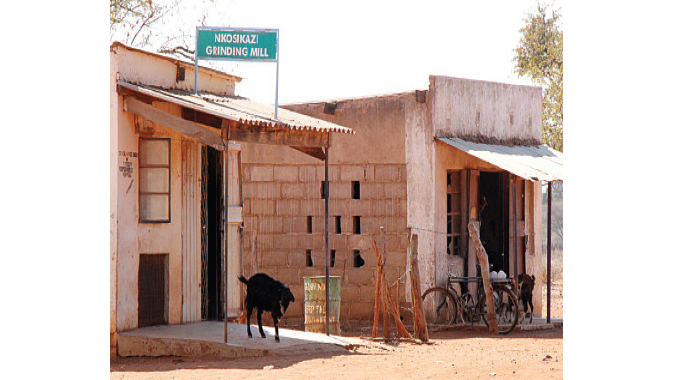 The Sunday News
Limukani Ncube
IN LINE with the Devolution agenda, Government is in the process of decentralising economic activities from major cities and towns so as to enhance rural economic development.
Under the National Development Strategy 1 (NDS1), Small and Medium Enterprises (SMEs) are viewed as key to promoting rural economic grown and industrialisation, and this will be achieved by taking advantage of the provinces' comparative advantages. Furthermore, there is deliberate Government support to SMEs to help enhance their productive capacities to help the incomes of rural communities, and hence fight poverty.
Experts agree that SMEs are considered as the fundamental tool for economic growth, although they face continuous financing challenges. But there is no denying that SMEs are a major source for generating employment, creation of wealth and alleviating poverty from rural regions in developing countries. Their access to finance is key to the expansion of this sector.
It is a universal phenomenon that SMEs are playing an essential and vital role in the nation's economic and social configuration. The worldwide perception of small and micro-businesses or firms has reached noteworthy importance in the economic progress of a nation. Globalisation has placed small enterprises unswervingly in the limelight and attention.
These are gradually and progressively the main strength for national economic development. All over the world, the entrepreneurs who operate them are getting thoughtful attention from planners, economists, governments, and multilateral agencies. In developing countries, this sector is beneficial in the development of rural regions, and has significance in poverty alleviation, according to Norman Sahito, etal 2021.
Experts say this sector is a central pillar for creating job opportunities, the elevation of invention, and promoting a vigorous economy. Nonetheless, to facilitate the SME sector as a development trigger, it is important to provide adequate access to credit and other financial sources. Rural finance is considered to be a vital instrument in rural development and poverty reduction.
The NDS1 framework is organised around key interconnected pillars that are aimed at achieving sustainable economic development, namely, macroeconomic stability and financial re-engagement, inclusive growth, governance, infrastructure and utilities, social development in line with Vision 2030 agenda.
These key pillars will ensure economic growth through policy interventions and related increased investments in agriculture, mining, manufacturing, tourism, energy, public infrastructure, improved service delivery in education and health, as well as expanding the frontiers of the digital economy.
Against that background, Government has committed to increase funding and other resources to SMEs as they contribute to the national economy. Finance and Economic Development Minister Prof Mthuli Ncube is on record as saying the sector has the potential to generate foreign currency through exports.
"As Government, we pledge to continue supporting these people and there is also the need for incentives as well as in providing better space in supporting with marketing and capability so that they can get their products out there," he was quoted as saying in the local media.
Women's Affairs, Community, Small and Medium Enterprises Development Minister Dr Sithembiso Nyoni is also on record as saying she was going to engage Minister Ncube on the incentives for SMEs. The SMEs are also better placed to improve rural communities.
Efforts to ensure sustained rural development do not only lead to improved lives of people in rural communities, but  can also contribute to food security and diminish rural-urban migration. An academic in Bangladesh, who has done research in rural development, Dr. Mohammad Tarikul Islam, says rural development has its roots in community-based development and employing a bottom-up approach to improving rural communities through decentralisation, participation, and governance.
He says the central demand of the local government policy is to develop the undeveloped villages finding the best ways to improve the rural lives with the participation of the rural people themselves so as to meet the required need of the rural area. Moreover, community-level consultation before arriving at a credible decision has been the core of the rural development approach as the outsider may not understand the setting, culture, language and other things prevalent in the local area.
It is believed that rural development is a unique approach to improve the livelihood of rural people such as changes in rural productivity, employment opportunities, income and wealth distribution, social structure and social mobility, resource management, information access, grassroots political movement, gender equality, conducive environment, rural people's power, health and education, and human development.
Sustainable development can be viewed as an integrated agenda and fundamental principle that endeavors to provide solutions to economic, social and environmental challenges.
The United Nations 2030 agenda for sustainable development emphasizes that governments and public institutions  work closely on the implementation of sustainable development goals (SDGs) with different actors like regional and local authorities, sub-regional institutions, international institutions, academia, philanthropic organizations, volunteer groups and others.
Moreover, the engaging local community in policy development and implementation – from the village level to the national  and regional level is crucial.  Rural economies can be further built around value addition to products that locals are already working on.
The major outcome is to improve the performance of the manufacturing sector through value addition, according to NDS1. Quick win value chains for implementation are agro-based value chain, pharmaceutical value chain, bus and truck assembly value chain, iron and steel and general engineering value chain; and plastic waste value chain.
The hanging fruit that rural communities can harvest with ease is the agro-based value chain. This will leverage through existing processing capacity and potential throughput from agriculture through development of soya bean value chain, fertiliser value chain, cotton value chain, dairy value chain; and leather value chain.
The concept of devolution gives power to local authorities to plan and implement projects that will uplift people's lives, and rural economic development should be of focus in provinces that have rural populations. An economically empowered rural population lessens the burden on the national social budget.