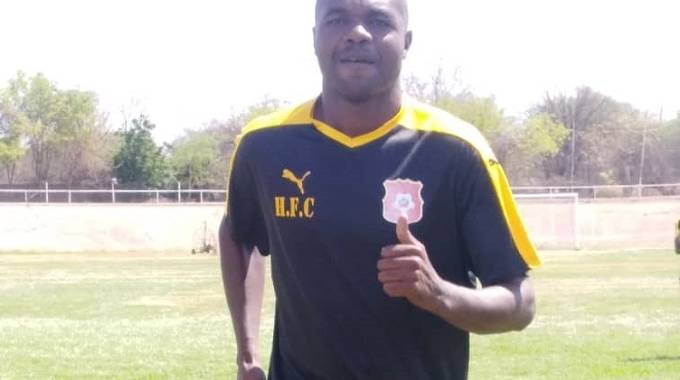 The Sunday News
Ngqwele Dube, Sports Correspondent
THE curtain comes down on the 2018 Zifa Southern Region Division One season when the top stars are set to be named in a ceremony scheduled for this morning in Bulawayo.
Naming of the league's soccer star of the year and two runners up are the major highlights of a function that will be held outside Liquor Hub premises in the city centre. Hwange's veteran striker, Gilbert Zulu has been tipped to walk away with the top accolade after playing a leading role in the club's return to the Premiership.
The coal miners contributed three players to the 11 Soccer Stars of the Year finalists released during the week with Zulu, goalkeeper Tymon Mvula and attacking midfielder, Canaan Nkomo making it to the list. Zulu has already bagged the golden boot after scoring 21 goals that proved the difference between Chipangano and other teams ensuring they make a quick return to the top flight.
Other players that made it into the top 11 include Moto Moto's Tatenda Ushe, Tsholotsho duo of Mcebisi Moyo, Michael Bhebhe and Tafadzwa Dhliwayo of Indlovu Iyanyathela. The Liquor Hub-sponsored awards will see the regional league soccer star of the year walking away with $300 while the first runner-up is set to take home $200 with the second runner-up pocketing $150 and the of the players will be rewarded with $50 each. The Top Goal Scorer and Coach of the Year will each receive $200. Zifa Southern Region administrator, Augustine Ndlovu said all is set to the awards with a calendar featuring the stars set to be released early next year. The awards will be held soon after the Liquor Hub athletics event.
Southern Region Division One Soccer Stars
Tatenda Ushe (Moto Moto), Mcebisi Moyo (Tsholotsho), Tafadzwa Dhliwayo (Indlovu Iyanyathela), Michael Bhebhe (Tsholotsho), Gilbert Zulu (Hwange), Grey Kufandada (Talen Vision), Israel Mukahanana (ZPC Hwange), Tymon Mvula (Hwange), Mandlenkosi Gasela (Talen Vision), Canaan Nkomo (Hwange), Enos Magusvi (ZRP Bulawayo).