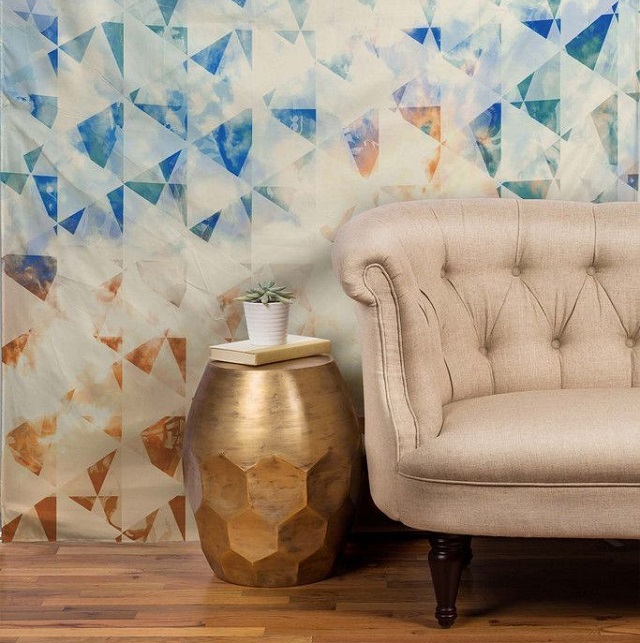 The Sunday News
Amanda Ncube
WALLS are the last thing on people's minds when decorating or designing their homes. Most of the times, homeowners forget how much impact they have. They worry about what is between the walls from furniture to fabrics to accessories and turn a blind eye on walls. Painting the walls with a vibrant hue has been the only option for most people. However, there are other inventive yet elegant ways of making your home dazzling, at the same time enhancing creativity, life and style and wallpaper is one of them. Wallpaper is pasted in vertical strips over the walls of a room to provide a decorative surface.
In this week's column I will give you ideas and tips on how to dress-up your walls with wallpaper to create a dazzling look.
For some, it is difficult to fully commit to wallpapered walls. The great way to start if you don't want to go all out is to cover a single wall. For instance in your bedroom cover the wall behind the bed. That creates a focal point, and really infuses a special layer of pattern, colour, and texture into your space. You could use wallpaper left over from another room in your home and paper a headboard-shaped portion of the wall. It would be an amazing detail, and it is all about the details with wallpaper.
Wallpaper on the ceiling packs a wonderful punch especially if you want a neutral wall. This adds a really lovely dimension to even any room. It can help give your space a more unified or defined look and create a feeling of intimacy of expanding the room, depending on the motif you choose.
Another way to make your room more dazzling is wallpapering the closet and the ceiling at the same time. Make it a nice surprise for guests when they open the closet. It is so cool to have something special like this hidden, such a little delight. The choice is yours; you can either wallpaper inside the closet or out of the closet.
Be innovative and frame a large piece of wallpaper. One way of doing it is to apply a piece on a piece of wood that you adhere to the wall like painting.
Or you can use an already made poster frame. These can work as accents where you can put them anywhere in your room to contrast with any other colour.
If you have leftover paper windowsill is another great place. It would add graphic dimension to a small detail. And if you have beautiful windows, what a way to draw attention to them! When a space cannot be defined by walls, use a piece of wallpaper to elevate its importance.— Additional info from Online.