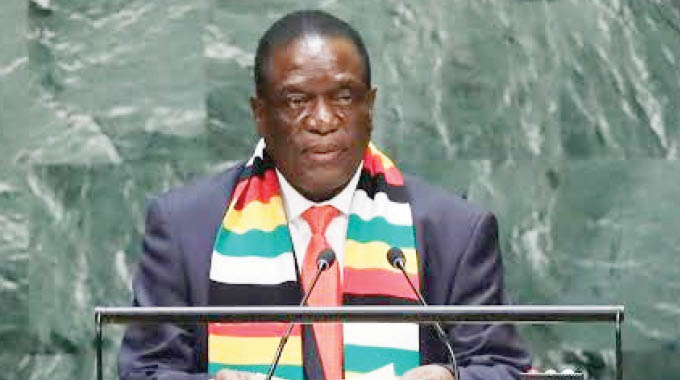 The Sunday News
The 16 Days of Activism against Gender-Based Violence is an annual international campaign that kicks off on 25 November, the International Day for the Elimination of Violence against Women, and runs until 10 December, Human Rights Day. 
It was started by activists at the inaugural Women's Global Leadership Institute in 1991 and continues to be co-ordinated each year by the Centre for Women's Global Leadership. 
It is used as an organising strategy by individuals and organisations around the world to call for the prevention and elimination of violence against women and girls, according to United Nations.
The United Nations says "while the names, times and contexts may differ, women and girls universally experience rape, sexual violence, and abuse, in times of peace or war. Rape is rooted in a complex set of patriarchal beliefs, power, and control that continue to create a social environment in which sexual violence is pervasive and normalised. 
Exact numbers of rape and sexual assaults are notoriously difficult to confirm due to frequent latitude and impunity for perpetrators, stigma towards survivors, and their subsequent silence."
Under the umbrella of UN Women's Generation Equality campaign that marks the 25th anniversary of the Beijing Declaration and Platform for Action, the UNiTE Campaign is calling on people from all walks of life to learn more and take a stand against the pervasive rape culture that surrounds us.
Zimbabwe is taking part in the initiative as it is not immune to gender-based violence, just like other countries. 
President Mnangagwa last week took the initiative to call upon all citizens to shun gender-based violence. The President added that Zimbabwe was working towards protecting women from violence.
Posting on his official Twitter handle, he said: "Today is the International Day for the  #Elimination Of Violence Against Women. We must all strive for a more equal and peaceful society, where violence has no place. In Zimbabwe we are working hard to protect women from violence, to eliminate this evil phenomenon once and for all."
MDC-T president Dr Thokozani Khupe urged the nation to stand united in the fight against gender-based violence as it tarnishes the future and dreams of many girls and women.
"Let us all speak with a loud voice to end rape and all forms of violence against women and girls because rape destroys the future and dreams of many girls and in the majority of cases, ends up in unwanted pregnancies, it ends up in sexually transmitted diseases, it ends up with the victims being infected with HIV and Aids and it ends up in enormous trauma. Violence stands against our values as Africans, therefore let us take action against the abuse of women and children," said Dr Khupe.
Many political parties have also spoken out against gender-based violence. 
It is a call that should be given attention by everyone, young and old, men and women. Violence should have no place in our society and if ever people have disagreements, they should seek amicable ways to solve them. Like the adage goes, "an eye for an eye makes the world blind."
"The United Nations is committed to ending all forms of violence against women and girls. These abuses are among the world's most horrific, persistent and widespread human rights violations, affecting one in every three women in the world. That means someone around you is affected. A family member, a co-worker, a friend. Or even you yourself.
"Sexual violence against women and girls is rooted in centuries of male domination. Let us not forget that the gender inequalities that fuel rape culture are essentially a question of power imbalances. Stigma, misconceptions, under-reporting and poor enforcement of the laws only perpetuate impunity. And rape is still being used as a horrendous weapon of war. All of that must change . . .  now," said the secretary general of United Nations, António Guterres.