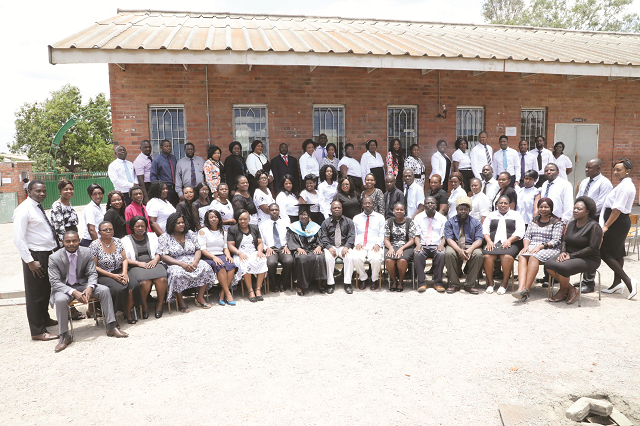 The Sunday News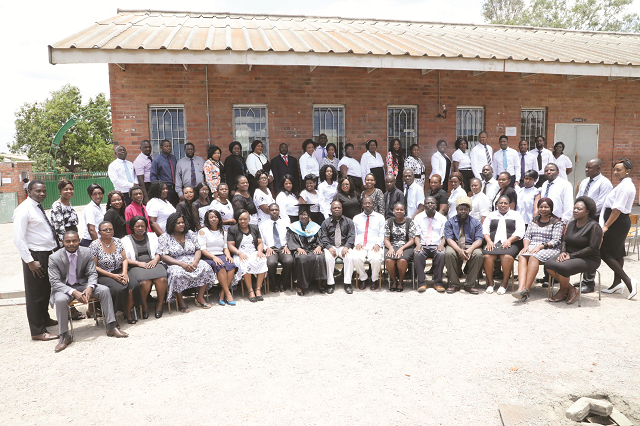 Thandeka Matebesi, Sunday Life Reporter
GUIDED by the motto "Imfundo Iletha Inguquko, Education yields transformation" Sobukhazi High School in Bulawayo's Mzilikazi suburb is focusing on producing disciplined students who are also able to create their own jobs as provided for in the new curriculum.
The school offers day classes from Form One to Form Six and over the years the school has produced students who are doing well in various fields such as sports.
The school continues to shine in the academic and social platforms as witnessed by the upward trends in pass rates, medals and awards scooped in various districts, provincial and national competitions. The school also has a strong inclination towards its original purpose of being an F2 school as it focuses more on practical learning areas and sports as it responds to the current market forces of creating opportunities through entrepreneurship.
In her report at the Speech and Prize Giving Day Ceremony on Friday at the school, Sobukhazi High School headmistress Mrs Thotha Sikosana revealed that the school was now offering all the subjects provided for in the new curriculum as a way of enhancing skills among the students.
"The school has fully embraced the updated curriculum as it now offers 28 subjects including practical subjects and computers among others. An important point to note is that all learners at least have one practical subject and this is so that at the end of the day students become job creators, not job seekers. Last year our Food Technology Department participated in bakery producing and selling buns and they were judged the best in cake making. We also hope to start selling to the community as soon as we get enough equipment," said Mrs Sikosana. Mrs Sikosana also highlighted that the school does not tolerate any form of indiscipline among students and that they would continue to explore avenues to ensure correct behaviour.
"Indiscipline can never be totally eradicated but it can be controlled and that is what is happening at our school. There is Guidance and Counselling Department which deals with behaviour change and we want to appreciate the efforts made to curb unwanted behaviours. As a school we will continue to explore avenues to correct wayward pupils. It is our duty to bring up socially acceptable children," she said.
Mrs Sikosana also said there was a five percent increase in the Ordinary Level pass rate in the past year with notable improvements being noted in the sciences department.
"The pass rate for O-level for the year 2017 was 19, 5 percent from 14, 30 percent in 2016. This pass rate could have been better but for the past years we were having challenges with Mathematics but I am glad to inform you that there was a remarkable improvement in 2017 when the department produced more than 10 As. The same applies to Science especially with hard sciences such as Biology, Chemistry and Physics.
"The Advanced Level results are always good as in some subjects its 100 percent pass. We are looking forward to building a proper Science laboratory for our senior classes," said Mrs Sikosana.
She said the first two terms of the year were the busiest with regards to sports and that for the past three years the school teams have been in regional and national competitions.
"During the first and second terms the school is a hive of activity for athletics and ball games. In 2016, our U-15 boys soccer team represented Bulawayo Nash in the Copa Coca-Cola national finals in Gwanda landing position five nationally. Our player Matripples Muleya was selected into the Zimbabwe team that played in South Africa.
"In 2017 our U-20 girls soccer team represented Bulawayo Province in Kariba and was position six nationally. In 2018 our U-20 girls netball team represented Bulawayo in Masvingo and were position four nationally and in cricket our Sukoluhle Muriri was selected into the Zimbabwean girls' team, therefore our learners continue to shine, bayakhazimula fulfilling the motto 'Imfundo iletha inguquko, Education yields transformation'," she added.