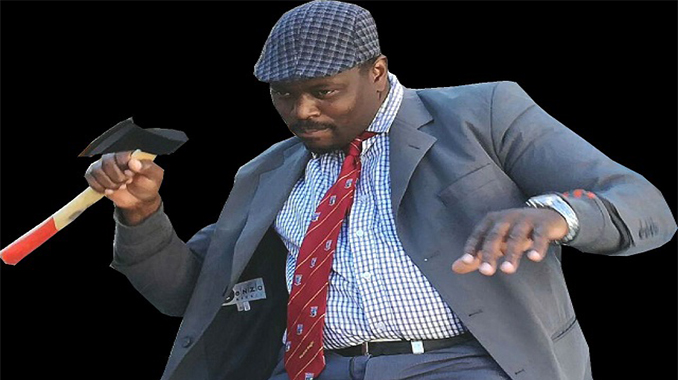 The Sunday News
Raisedon Baya
AS the year begins, we are all hopeful that it will be better than last year and the other years before. 
Young artistes are hoping to horn their skills and get more opportunities to showcase during the year. 
Graduates are hoping to get that elusive and important job or breakthrough. Established institutions are hoping to stay afloat or do something that will have a serious impact on the sector. It is a new year and something good, if not great, must come out of it.
However, a look across the sector suggests something different. That a moment of genius comes after a very long time. This is not a fact but a mere opinion born out of some observation. Take for example the Zimbabwean film sector. 
Two moments of genius produced Neria and Yellow Card. These two have been a reference point for Zimbabwean films for a long time. We keep hoping there will be another Neria or Yellow Card coming. Not the same stories or same actors or even same crew but something at that level of brilliance. 
The truth is that the sector needs another huge project that will have a serious impact and get everyone, from audiences to investors and even people in the sector, very excited about prospects in the sector. 
So, every year we ask ourselves is this the year we are getting another Neria or Yellow Card or something much bigger or better? And so every year we wait — like the characters in Waiting for Godot.
The same goes for theatre. We keep hoping year in and year out that something in the mould of Zambezi Express or Dabulap or Witnesses & Victims will come up and shake the theatre scene. 
We almost saw something close with the two hander Zandezi that featured Cedric Msongelwa and Ronald Sgeca but then the play fizzled out after the young boys won the BAA awards for acting and producing the play. Theatre needs something to disrupt it, something that will take it out of the township and into a proper international touring circuit. 
To be honest the money for theatre and other art forms is not at Bulawayo Theatre or other local venues but outside. The money is in touring and regularly performing. Artistes will not make money through a one-off show that does not even attract a full house. That is not an industry or where the money is.
We can say the same thing with our dance. Nkululeko Innocent Dube and Iyasa revolutionalised dance, not only in Bulawayo but across the country. They gave dance new meaning and the whole country sat up and started to respect dance and dancers. They toured the world. They represented Zimbabwe across the globe. 
Once there was Tumbuka Dance Company too. They were a marvel to watch and also put Zimbabwe on the international scene. I remember travelling to some country in Europe and people coming to me and asking whether I knew Tumbuka? Because of the reputation of these two many countries and festivals were beginning to open up to the idea of inviting Zimbabwean dance groups to their events. 
So again, every year we ask ourselves is this the year we are going to see some moment of genius taking dance to another level — somekind of new Iyasa or Tumbuka Dance Company kind of disruption. We desperately need that. I have been closely following Umkhathi Theatre and their works. I think our hope for a serious disruption may come from them.
Music is difficult to talk about. While our artistes seem to be churning song after song and hoping to catch the imagination of the people, the truth is, our people are still stuck with Lovemore Majaivana and they are not moving an inch. 
It's like Majaivana bewitched them. They can't let him go. Some good songs and good artistes have come long after Majaivana but our people are quick to dismiss them. Look at how hard working Jeys Marabini is. Look at what Madlela Sikhobokhobo has come and done within a short space of time. 
I remember Iyasa taking us on a crazy trip with their dance song Sjaiva Sibancane. We need a serious magical moment by a local musician to take our people out of this Majaivana trance. We need a musical cleansing so as to snap out of this trap, this cage that Majaivana put us into. (Or is it we put ourselves into).
It is my hope that 2020 will be good to the arts sector. That we will see a lot of disruptions and good things. For hope is all we have and without it we will all perish. Compliments of the new season to all readers of this column and artistes in general.