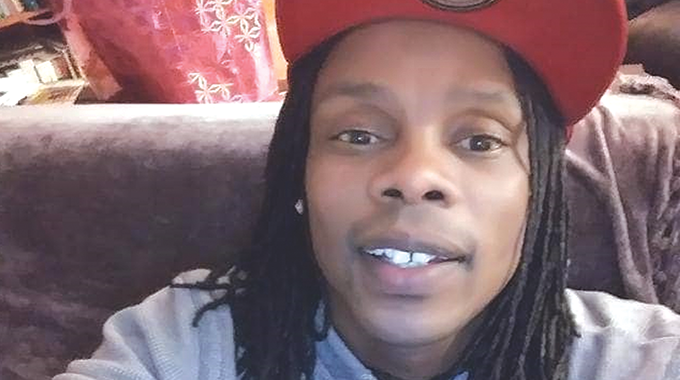 The Sunday News
Bruce Ndlovu, Sunday Life Reporter
Former Highlanders Football Club player turned musician Malvern Ntini has set up a branch of his United States-based music stable, RainyDayz Entertainment in Port Elizabeth, South Africa, while he also successfully scouted and signed talent from his home town of Bulawayo.
Focused on youth mentorship, girl child and women empowerment as well as combating hunger, RainyDayz Entertainment is the brainchild of Ntini and his wife, Marion.
While it is based in the United States, the label has worked with artistes in Bulawayo and South Africa, with its artistes touring Southern Africa last year. After establishing partnerships with various artistes and organisations, Ntini decided to establish Knest Studios in Port Elizabeth.
"RainyDayz Entertainment procured a base in Port Elizabeth, South Africa," Ntini told Sunday Life. "Why PE, you might ask? RainyDayzEnt got into a partnership with KnightOwlz Concepts, an organisation of extremely talented artistes, producers, songwriters and creators of visuals who are originally from Port Elizabeth, South Africa, so it made sense to make our base PE because of that relationship."
"The RainyDayzEnt Director of Operations, Innocent Salt Nkala is running things down there and has done an amazing job in putting things together. The recording studio is almost complete, recording has already started there and the visuals studio is also almost complete. Not only are we recording for our artistes, we are also doing work for other artistes who do not have adequate facilities to record both music and visuals."
Ntini said the label has so far managed to snap up a few talented acts from the City of Kings.
"As a Bulawayo boy myself, RainyDayz Entertainment has signed Rodney Thuts Homela from Bulawayo, we have also started working with Farai from Mpopoma on a project. At some point when the borders open, we will be flying them to our PE base to record their projects for both audio and visuals. We are also working with Percy Mativenga from the Just Percy Records on another project for My Voice, a Bulawayo artiste, now based in Johannesburg. My Voice will be finishing his Intombi Emnyama album with Percy in South Africa."
Artistes signed under the label in the US and Zimbabwe will be in a cultural exchange programme once borders were open.
"RainyDayzEnt brought four artistes from the USA last year to Zimbabwe and South Africa for a few shows, the reasoning behind that is to enhance cultural exchange.
"Now that we have successfully done that for now, we are working on taking four artistes from Bulawayo to the United States on the same mission, cultural exchange, work is in progress on that and Marion Ntini, the RainyDayz CEO is leading that charge," he said.
One of the latest singles from the stable, Low Low, has received favourable airplay on national and regional TV stations. The song's video made its debut on Channel O on 8 July.